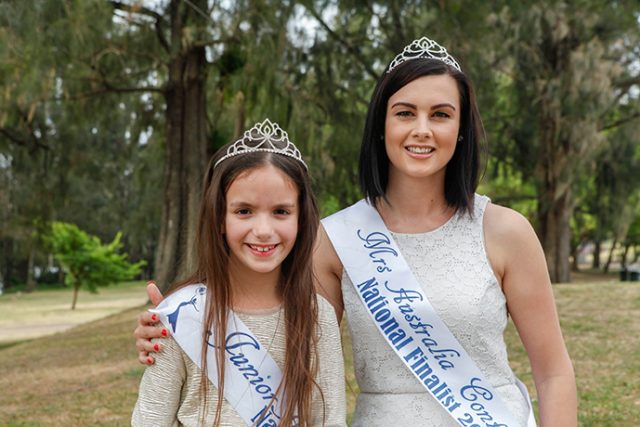 Young or old, married or single, the Continents Pageant Australia is encouraging all girls to be their own kind of beautiful.
Local mum Jess Turunen has teamed up with eight-year-old Taylor Koopmans in celebrating the uniqueness of everyone as they compete for their division crowns.
Competing in the Mrs division, Mrs Turunen is taking part in her first ever pageant after applying on a whim.
"It was really kind of random," she laughed.
"I didn't even know that pageants had Mrs divisions.
"I did it for self development and self esteem, but its turned out to be so much more than that."
Knowing Taylor's mum, Kirsty Koopmans, since before she was even born, the two joined forces as they spread messages of love and encouragement through the region.
"As a part of our pageant, they like to see us getting involved in the community, fundraising and getting out there meeting with community members," Mrs Turunen said.
"When there is two of us we seem to draw a crowd and a bit more attention.
"I'm guessing it's because she is super cute. She's a beautiful little girl, she's gorgeous."
Taylor said she wanted to do the pageant because it looked like a lot of fun.
"I really want to do more because I like raising money to help people," she said.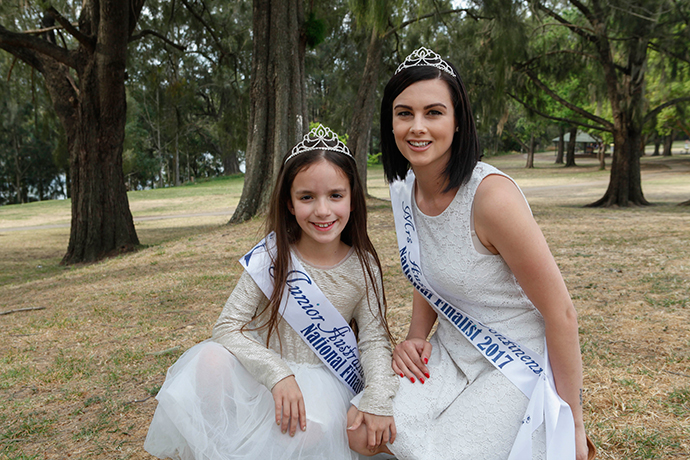 The girls are helping to raise funds and awareness for the Cancer Centre for Children, the Australian Heart Foundation and Teal Wings of Hope.
An enthusiast for self-development, Mrs Turunen is hoping to continue fundraising for the three charities the pageant works with into the future.
"I'm also an advocate for mental health, so I'd like to raise awareness for that," she said.
"I'd like to set up a not-for-profit organisation and that would be centred around mental health and self development."
Taylor's mum has nothing but praise for the pageant experience in Australia.
"I think people get the wrong idea about pageants, especially with children when they see 'Toddlers and Tiaras'," Ms Koopmans said.
"But its just been such a positive experience, everyone has been so helpful. I've seen people of all ages and body types take part. It's just been such a positive experience."
The Continents Pageant Australia will be held on Saturday, November 4 at St Marys Leagues Club.
Emily Newton is the Weekender's police and political reporter. Emily is also the Weekender's Senior Journalist.