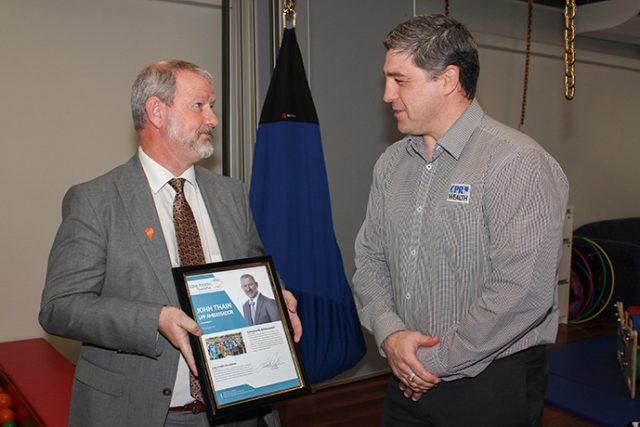 Disability rights advocate and Penrith Mayor John Thain has been announced as a Luke Priddis Foundation (LPF) ambassador.
Board members, including Luke Priddis, congratulated Cr Thain and thanked him for his continued support of the charity in the community.
"It's important for us to get the word out and continue to raise awareness," Mr Pridds told the Weekender.
"It's surprising that we're in our 11th year, and there are still people in the community who haven't heard of LPF or aren't aware of what we do.
"Having someone like John who has a good profile in the community being Mayor, he gets listened to, most of the time anyway. John will be the first of hopefully a few that we will come to announce over the next 12 months."
Cr Thain was humbled to become an ambassador for the Foundation.
"We have kids that have different abilities to other kids, but they're no less important," he said.
"They're just as enjoyable as any other kid and you enjoy them as much as you do the rest of your family. I have great empathy, particularly for people with a disability having a child of my own, so I understand a lot of what parents need in our community with kids that have special abilities."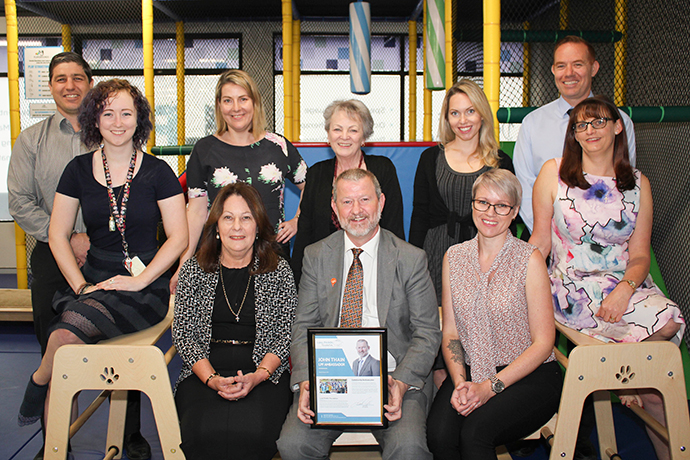 Mr Priddis and wife Holly set up the Foundation in 2006, to help children with autism after their son Cooper was diagnosed with the condition.
Since then, the Foundation has grown significantly with a brand new state-of-the-art sensory integration learning space, which opened in High Street earlier this year.
"It's been great, it's been a really long journey," Mr Priddis said.
"There have been some really high and fun times, and there's been some really low and down times.
"We're pretty much at capacity at the moment. We thought it would be two to three years before that time, but it just means we need to start looking at another facility somewhere else.
"We've seen that the need is great. We're not trying to take over other clients from other speech therapists, or occupational therapists. We just need to be able to meet that need and explore into the future some other issues we want to try to resolve."
Emily Newton is the Weekender's police and political reporter. Emily is also the Weekender's Senior Journalist.