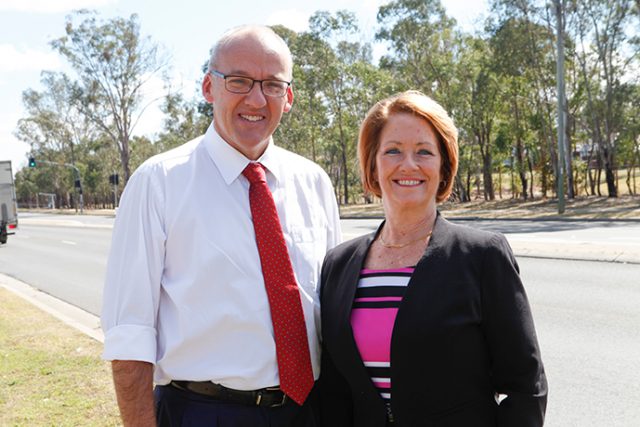 The State Election may be a year and a half away but the first shots have already been fired between sitting Liberal MP Stuart Ayres and Labor candidate Karen McKeown.
Cr McKeown, a current Penrith City Councillor and former Mayor, was confirmed as Labor's candidate for Penrith yesterday.
She wasted no time indicating where some of Labor's messaging will be – focusing on Mr Ayres' ministerial distractions.
"It is imperative that we have someone who is representing our local people and not fixated on providing stadiums in the eastern suburbs," she said, referring to Mr Ayres' role as Sports Minister.
"This Government has stopped listening to our community and we need to ensure that we have someone there who will listen. I believe that I am that person."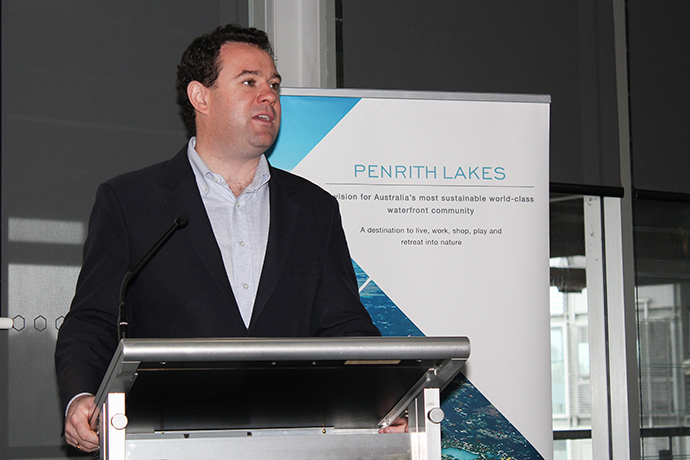 Mr Ayres, who confirmed last night he intends to seek endorsement to re-contest Penrith in 2019, said returning to Labor would be disastrous.
"Labor took the people of Penrith for granted for decades," he said.
"We can't afford to risk higher unemployment, higher taxes, and no upgrade to Nepean Hospital.
"Now is not the time for Penrith to change direction."
But Opposition Leader Luke Foley says the reintroduction of the M4 Toll is hurting Mr Ayres and his community.
"Understand what people have got here, they haven't got a widening of the M4 from Concord to Emu Plains, they've got a widening for 7km from Homebush to Parramatta, yet the Penrith motorists driving to and from the city for work are forced to pay $2,000 a year," he said.
"Western Sydney has been nothing but an afterthought for this Liberal State Government.
"Karen McKeown will make sure that the issues that are first and foremost on the minds of Penrith residents will get a hearing in Macquarie Street."
But Mr Ayres is preparing to stand by his record, saying he's delivered plenty for Penrith since being elected in 2010 and promising there's more to come.
"Since my election in 2010 Penrith has achieved many things. Highlighting our economic success is an unemployment rate of just four per cent, down from 6.2 per cent under Labor," he said.
"Many Penrith schools have been upgraded and more upgrades are happening right now. Because of the Berejiklian Government's commitment to Gonski funding our local schools have more funding than ever before.
"After being neglected and forgotten for years Penrith infrastructure is a priority in NSW. This is visible through our upgrade of Penrith Station, the opening of Werrington Arterial, Northern Road widening and the delivery of the Nepean River Pedestrian Bridge.
"Under Labor these projects were pipe dreams. Under the NSW Liberals these projects are real."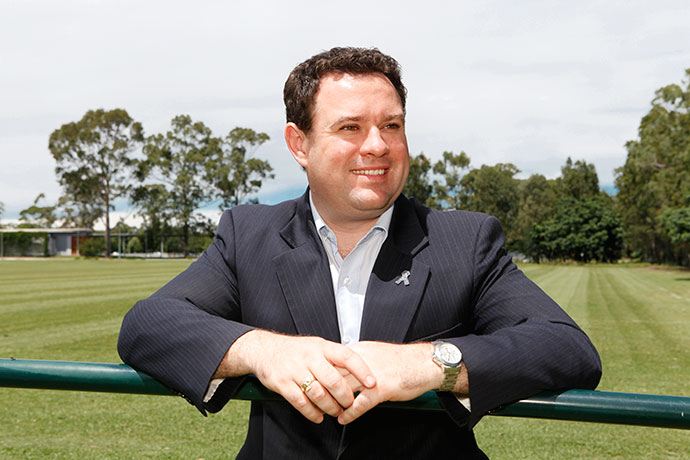 Importantly, the sitting Government is also spending $576 million to upgrade Nepean Hospital.
"While Luke Foley tries to play low grade east versus west politics I have been delivering for Penrith," Mr Ayres said.
Ready to fight for his electorate, Mr Ayres appeared confident as he wished Cr McKeown luck.
"Good luck to her, I hope I beat her," he laughed.