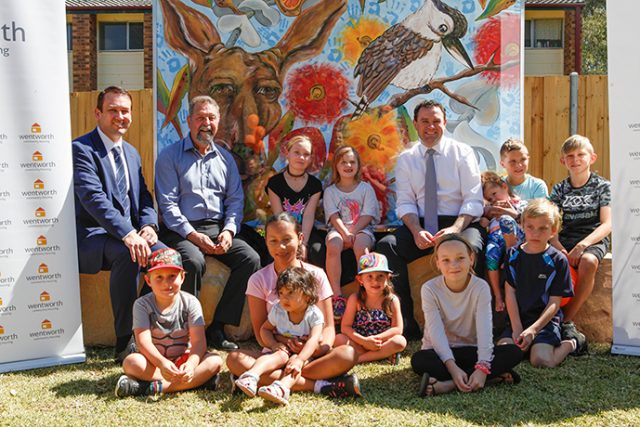 Wentworth Community Housing has launched Cranebrook's innovative new 'Our Place Our Gathering Space' this week.
Conceived after consultation with tenants, the area aims to be a gathering space that is inviting for neighbours as well as entertaining for children and parents.
Member for Penrith Stuart Ayres said the site is something for local residents to be proud of.
"Wentworth is very much a Penrith-based organisation," he said.
"Having this space as a space where the community can come and sit down and engage with one another is crucially important.
"Human beings are supposed to talk to one another, they are designed to gather."
Representing the Mayor, Penrith City Council General Manager Alan Stoneham congratulated Wentworth Community Housing for their ongoing work in supporting people who are experiencing homelessless.
"This part of Cranebrook is home to a number of vulnerable residents with higher rates of unemployment and lower rates of education when compared to other parts of Sydney," he said.
"But there are many strengths in the community here too.
"This inviting outdoor space provides opportunity for people to connect and kids to play in a safe environment."
The space is located on the corner of Beacroft Place and McHenry Road, Cranebrook.
Emily Newton is the Weekender's police and political reporter. Emily is also the Weekender's Senior Journalist.