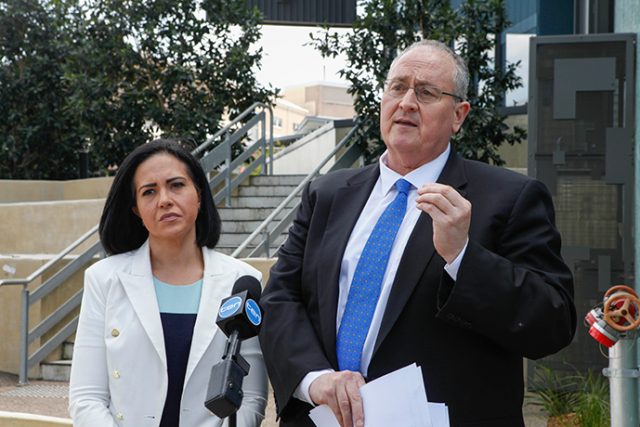 Whether it's waiting in Emergency or waiting for elective surgery, Nepean Hospital continues to struggle with some of the longest wait times in the state, revealed through new data.
NSW Shadow Health Minister Walt Secord said hospitals are under enormous pressure, compounded at Nepean by a large elderly population and a recent baby boom.
"This Bureau of Health Information data shows that Nepean Hospital is the most under pressure hospital," Mr Secord said.
"At this very moment, there are 2,900 patients waiting for elective surgery at Nepean Hospital.
"Across the board, the wait is up to a year and you're not put on the wait list until you've already seen a specialist, so in some cases, you could be waiting up to two to three years."
The median wait for non-urgent elective surgery at Nepean is 340 days and Member for Londonderry Prue Car said the pressure the hospital faces is getting worse.
"The reality is with a rapidly expanding population, western Sydney's hospitals are under enormous pressure," Ms Car said.
"Anyone who has been to Nepean Hospital knows how hard the staff are working in very difficult circumstances.
"The Liberals have long promised an upgrade to Nepean Hospital, but we see very little real activity. The community is tired of waiting."
Mr Secord said patients are flooding Emergency Departments because they cannot get into a GP's practice or they are unable to pay extra for a GP.
"In desperation, families on tight budgets are turning to the Emergency Department," he said.
"Sadly, patients wait at every stage in NSW. They wait for an ambulance; they wait outside the Emergency Department and they wait inside the Emergency Department. They wait for a bed and then they are discharged early to make room for other patients."
One local mother, who wishes to only be named as Kellie, was at Nepean's Emergency Department last week for her infant son and saw first hand the pressure the hospital faces.
"I saw people sitting on the side of the corridors, and I thought they were just sitting there," she told the Weekender.
"Then I saw other people on the floor with blankets.
"There were little kids, and it ranged from tiny people to elderly.
"It made me feel upset and I just felt for those little kids that were on the floor. They're already sick and they've just been thrown on the floor."
At Nepean, 39.5 per cent of patients in Emergency wait longer than four hours, joining Westmead, Blacktown, Liverpool and Campbelltown – making western Sydney Emergency Departments the worst in the state.
"We welcome the upgrade [to Nepean Hospital], however it's been delayed and we want to have guarantees that there will actually be staff in those facilities," Mr Secord said.
Progress is being made, says State Government
The State Government has announced the development application process has begun for the new clinical tower building at Nepean Hospital.
The request for Secretary's Environmental Assessment Requirements (SEARS), which has now been lodged with the Department of Planning, has initiated the development application process and means Stage 1 of the Nepean Redevelopment project is one step closer to construction.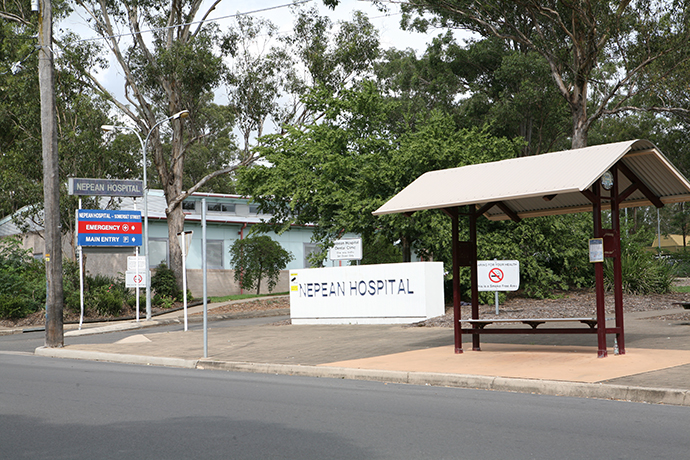 "We are delivering on our promise to provide world-class health care to people of western Sydney and the Blue Mountains," said State Member for Penrith, Stuart Ayres.
"The $550 million expansion and upgrade of Nepean Hospital and community-based services will help to future-proof health services in the area and improve access to high-quality health care for hundreds of thousands of people."
The SEARS request will be closely followed by the lodgement of the state significant development application, both of which are important milestones for the project.
"An additional $26 million has been allocated by the NSW Government for a new multi-storey car park at Nepean Hospital to support the expansion of services and to free up space on campus for the new clinical tower building," said State Member for Mulgoa, Tanya Davies.
Emily Newton is the Weekender's police and political reporter. Emily is also the Weekender's Senior Journalist.