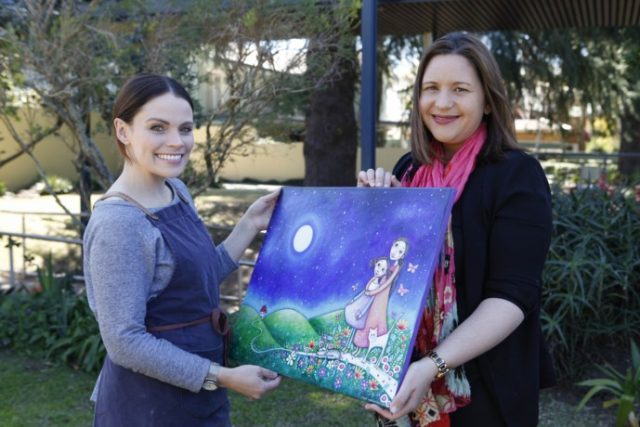 When the daughter of Celeste Cannell's best friend was tragically lost to suicide at just 16-years-old, it affected her profoundly.
Through her grief, she created a children's book to try and help other parents from having to endure the immense trauma of losing a child to suicide.
"I really was impacted by the loss because I knew how much support Emily had around her," Ms Cannell said.
"I think a lot of people were asking Emily if she was OK, but it was her capacity to be able to open up to them that let her down.
"I can't change what's happened, I can't unfortunately bring Emily back, but I can keep the conversation going."
In honouring Emily's legacy, Ms Cannell has been on a bitter sweet journey to publish her debut book, Emily and the VERY big Feeling.
"My hope is that the book's beautiful imagery will make the thought of disclosing a worry or a big feeling a little less scary and will help children realise that the love that surrounds them is not dependent on them needing to be brave or strong," Ms Cannell said.
Teaming up with the R U OK? Foundation, the book will feature a resource section to act as a guide in helping parents encourage children to talk openly and honestly about their feelings.
10 per cent of every book sold will also be donated to R U OK? to continue assisting them in sparking meaningful and potentially life-saving conversations.
Ms Cannell will have a stand at the upcoming Modernism in the Garden event at the Penrith Regional Gallery and The Lewers Bequest on Sunday, September 17, where she will be taking pre-sale orders of her book.
Member for Lindsay, Emma Husar said R U OK? Day, held on Thursday, September 14, is an essential conversation starter for the community.
"It allows anyone to participate in raising awareness and making connections with people in their community who might be struggling," he said.
"It's a very simple, practical step that supports those of us who need it."
You can discover more about Emily and the VERY big Feeling and how to pre-order the book at www.projectemily.com.au.
If you or someone you know is experiencing difficulties and requires support, contact Lifeline on 13 11 14.
Emily Newton is the Weekender's police and political reporter. Emily is also the Weekender's Senior Journalist.