An offender who repeatedly armed himself with a knife has been told "this is not the Wild West or the jungle" before being ordered to spend more time behind bars.
Magistrate Stephen Corry told Scott Johnston Bell the community was "sick of people walking around carrying knives".
"For some reason, people want to arm themselves with weapons for protection… this is not the Wild West or the jungle," he stated.
Bell faced Penrith Local Court for a raft of offences, including 'common assault', 'possess prohibited drug', 'custody of a knife in a public place' and 'stealing'.
The court heard Bell was caught with a small amount of cannabis, and when he was busted stealing chicken, began a "sustained assault" on the loss protection officer.
"He was just trying to do his job… and you launched yourself on him," Magistrate Corry said.
He is eligible for release on parole on November 18.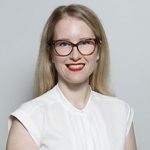 Alena Higgins is the Weekender's Senior News Reporter, primarily covering courts and Council issues.