Member for Lindsay, Emma Husar has gone back to her roots, spending time at her first job, Penrith McDonald's on High Street, in the lead-up to McHappy Day.
Ms Husar spoke to current employees about their time, and even got behind the counter herself for some Drive-Thru service, proving that good training stays with you for life.
"I started here when I was 14 and nine months," Ms Husar said.
"I did all my training here… what I learnt here, I was able to take away with me."
Ms Husar believes McDonald's is one employer that uses "systematic" training to teach individuals skills they will carry with them into future employment.
"They've got this amazing training system that is very well structured and organised," she said.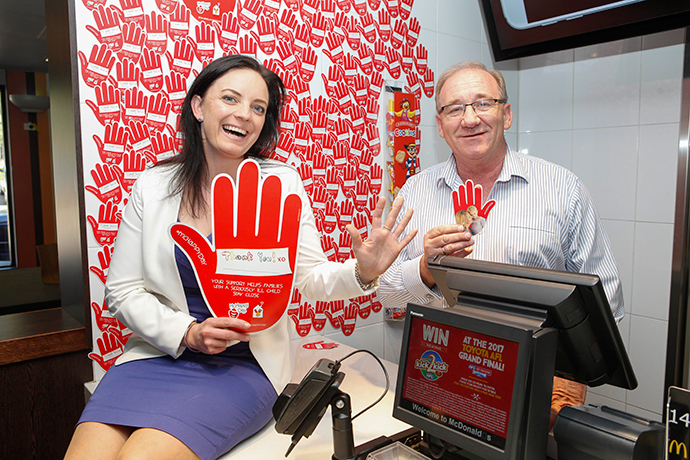 "There are skills I've learnt here, that maybe they don't help me in Question Time, but certainly in terms of organising my office and the amount of constituent enquiries and requests that we get."
Ms Husar was trained so well during her time at the store, that during McHappy Day last year, everything she learned kicked into gear.
"I was here this time last year when it was McHappy time, and I was in the Drive-Thru and I felt a bit 'bossy' bossing the young crew around," she laughed.
"They just wanted to give me the bags and put them out the window.
"I wouldn't take the bag without first checking, that quality assurance is put into you."
McHappy Day will be held on Saturday, October 14, to raise money for Ronald McDonald House Charities Australia.
You can purchase a Helping Hand or a pair of charity socks now, or visit the store on the day and make a purchase.
Emily Newton is the Weekender's police and political reporter. Emily is also the Weekender's Senior Journalist.