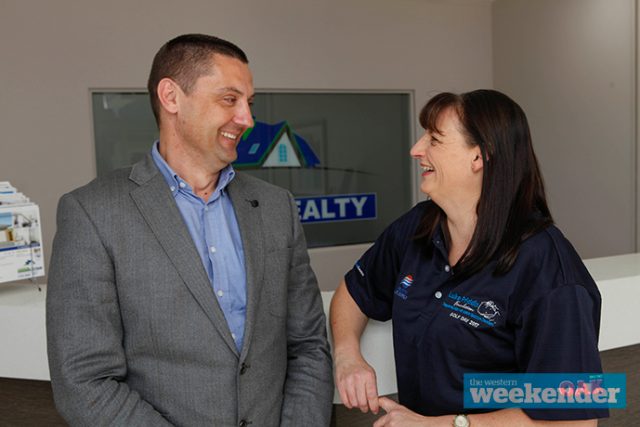 Not all superheroes wear capes, and Michael Ball and the team at MBR Realty have been quietly helping the local community since January 2014.
Since then, for every house MBR Realty sold, they would donate part of their commission to the Luke Priddis Foundation (LPF) and they've just passed the $25,000 milestone.
"I was looking to give back to the community in some way," Mr Ball said.
Mr Ball started donating to LPF after knowing friends who have children on the autism spectrum.
In an interesting twist of fate, his family has grown and his now three-year-old son Maximus was diagnosed with autism about six months ago.
"It's a little bit ironic… it's really bizarre how it has all worked out," Mr Ball said.
"It's not until now that I really understood what the parents go through and how tough it is.
"It's all these little things that you think about, before they never crossed your mind.
"You go to the shops, he has a tantrum and everyone is just looking at you, and I'm sure that some people are just thinking 'sort your kid out,' but it's not that easy, you can't just sort it out."
Tamara Van Antwerpen, General Manager of the Luke Priddis Foundation, said Mr Ball's donations have come full circle as they now help support the man who has been supporting them.
"Michael has been supporting the Foundation for many years, his child wasn't even born when he started," she said.
"The social skills programs and the groups that we run directly to support families couldn't run without sponsors like Michael.
"We don't get any Government funding, so what we do is done for the community, and we say, by the community."
Ms Van Antwerpen said that early intervention is key to helping the children and their families.
"If we can get in early, and have that therapy and support and services, and access to people at an early age, that's when it will make such a difference.
"The important thing whenever we talk about a disability, we're not here to try to fix these kids, we're not here to try and change them, we're just here to give them strategies to cope in the world."
Mr Ball plans to continue to donate.
Emily Newton is the Weekender's police and political reporter. Emily is also the Weekender's Senior Journalist.