A serial groper charged with indecently assaulting females at Penrith and St Marys will remain in custody after his matter was mentioned in court this morning.
Investigations are continuing against the alleged sex offender, Tangi Temapu Karaka Williams, 22, with further charges of a similar nature expected to be laid in the coming weeks.
The Glencoe Ave, Werrington County resident, who did not apply for bail, is accused of reaching out and grabbing several strangers on the breast as he walked by, with the most recent offence taking place about 12.30pm on July 19 outside a High School on High Street. The victim was a 26-year-old woman.
The accused is also alleged to have touched the breasts of two other females within minutes of one another at a Penrith mall on July 6.
Williams, who is currently unemployed and lives with his parents, was arrested yesterday and charged with three counts of 'assault with an act of indecency'.
Court documents show Williams made "partial admissions" to "accidentally" touching the women's breasts in the shopping centre due to being intoxicated.
While after initially denying being on High Street, he claimed to have felt the woman's breast because he had "seen a fly".
It comes as Williams was set to be sentenced today for an indecent assault on a 15-year-old girl on a westbound train at St Marys in October last year.
During the harrowing afternoon incident, Williams is alleged to have kissed the girl multiple times, squeezed her breast and caressed her bottom before she exited the train and went immediately to police.
During his court appearance at Penrith Local Court today, police "respectively requested" Williams be refused bail.
"It is clear the accused is continually committing similar types of offences that he is on bail for, on an ongoing basis," court documents state.
He is due to reappear on August 11.
Anyone with information, or who may have encountered a similar incident, are encouraged to contact Penrith police.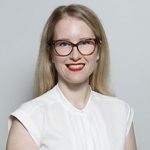 Alena Higgins is the Weekender's Senior News Reporter, primarily covering courts and Council issues.