Standing at just 118cm tall, local teenager Sarah Keenahan is proving height is no barrier when it comes to excelling in sport.
Next month, the 16-year-old Leonay resident will jet off to Ontario, Canada, where she'll compete in not one, not two but three different sports at the 2017 World Dwarf Games.
This year's World Dwarf Games, which run from August 5 to 12, will be the largest sporting event in history held exclusively for athletes with dwarfism.
More than 600 athletes with dwarfism from around the world will descend on Guelph, near Toronto, to participate in a variety of sports including basketball, table tennis and hockey.
A champion swimmer, Sarah won't just be showing off her talents in the pool but also in soccer and track and field.
Sarah said she was excited to take part in her very first World Dwarf Games.
"I can't wait to get over there but I'm expecting to be very tired from competing as all my sports are clumped together," she told the Weekender.
"First up I'll be playing soccer for Australia before competing in five swimming events. I'll wrap up the competition by running in the 4x100m relay."
While Sarah is chomping at the bit to get overseas, she does require some much-needed financial assistance to help her with her travels.
With no funding on offer from any of the governing bodies, Sarah and the rest of her Aussie teammates are forced to pay for the entire trip on their own.
Sarah is hoping to raise $3000 via a GoFundMe page to assist in her sporting endeavours.
"We don't get any funding from Swimming Australia… we rely on sponsorship from businesses and raising our own funds," she said.
"We've had to pay for our own uniform, accommodation and flights. It is annoying because we have to pay for everything out of our own pockets and it's not the cheapest thing."
After years of not being able to participate due to constant ear infections, the Nepean Aquatic Centre swimmer only took up the sport four years ago and impressed the moment she dived into the pool.
Last year she fell just short of making the Australian Paralympic Team for the Rio Games.
With even more experience competing in national and international meets under her belt, Sarah is aiming for Tokyo in 2020.
To help send Sarah Keenahan to Canada for the World Dwarf Games, visit gf.me/u/79uug.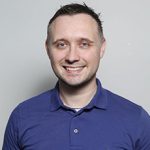 Nathan Taylor is the Weekender's Deputy Editor and Senior Sports Writer. He also compiles the weekly Chatter on the Box TV column. Nathan is an award-winning journalist, who has worked at the Weekender for nearly a decade.