A Cranebrook man is anxiously waiting to find out whether Croatian police plan to charge him over a violent brawl that took place in the holiday hot spot earlier this month.
Aaron Kirkman has been ordered to surrender his passport and wait in Split while police continue to investigate the brawl, which left one man with a broken skull.
The incident happened outside a nightclub on July 11, with Mr Kirkman claiming he acted in self defence when he threw a punch that left the local man in a serious condition in hospital.
The 34-year-old faces a jail term if he is charged or convicted with serious assault.
"I'm so very sorry to him and his family," Mr Kirkman told News Corp in Split.
"As soon as I found out he was in intensive care it was like a knife to my chest. It honestly was the last thing that I ever wanted to happen."
Mr Kirkman, a diesel mechanic, has hired a lawyer in Croatia. After the incident he was jailed for two days.
"I was on the dance floor having a great time, and you know I'm an Aussie, I dance like a crazy," Mr Kirkman said.
"I don't know how it started but there was an altercation inside with a few guys.
"Security witnessed it and come and got me and told me to leave but then there was another altercation with them outside.
"One of them was running toward me and in pure self defence I punched him once."
Mr Kirkman's lawyer is hopeful that he'll be cleared and allowed to return to Australia in the coming days.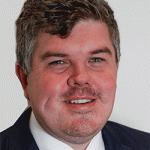 Troy Dodds is the Weekender's Managing Editor and Senior Writer. He has more than 15 years experience as a journalist, working with some of Australia's leading media organisations.