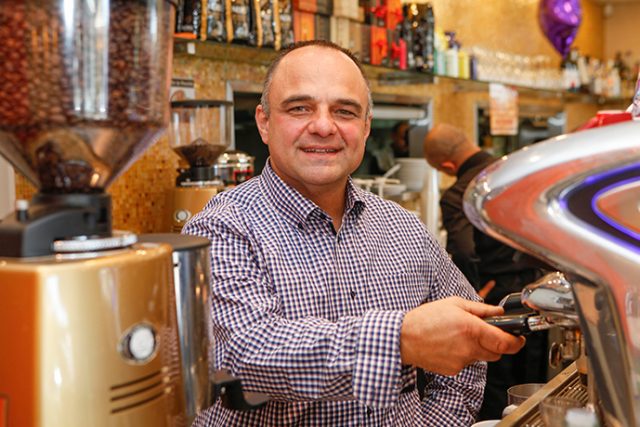 The month of July is huge for Cafe Lattetude, with the local dining favourite celebrating an impressive 10 years of service.
The family-owned business is operated by Mustafa and Leyla Gazi, who've managed to create a friendly and relaxing cafe environment.
"I'm excited about celebrating 10 years of operation and very proud of what we have built," Mustafa said.
To celebrate the milestone, Cafe Lattetude will be giving away a $10 voucher for every $50 spent, plus five mega hampers via the Western Weekender.
Cafe Lattetude is the fulfilment of Mustafa's vision to create a cafe of city-metro standards here in Penrith.
The success of the business has no doubt been partly due to more than 30 years of hospitality industry experience, which has provided Mustafa with many valuable lessons.
"Developing relationships with quality suppliers and building a team that is reliable and consistent has been very important," Mustafa said.
"It has also been extremely beneficial to have a head chef who has worked around the world. This has kept our food offerings interesting and of a high standard."
Cafe Lattetude's all-day menu reflects Mustafa's Mediterranean heritage but with a modern twist, plus quality coffee and takeaway options.
With loyal customers and a dedicated team on board, there's no doubt that Cafe Lattetude's future is looking bright.
"I look forward to continuing to welcome our customers every day and seeing them enjoy what we had envisioned," Mustafa said.
"It is such a pleasure to meet people new to the area and to serve the wonderful locals of our ever growing community."
Cafe Lattetude is located at 1/69 York Road, Jamisontown and is open for breakfast and lunch seven days. Make sure you wish them a Happy Birthday!