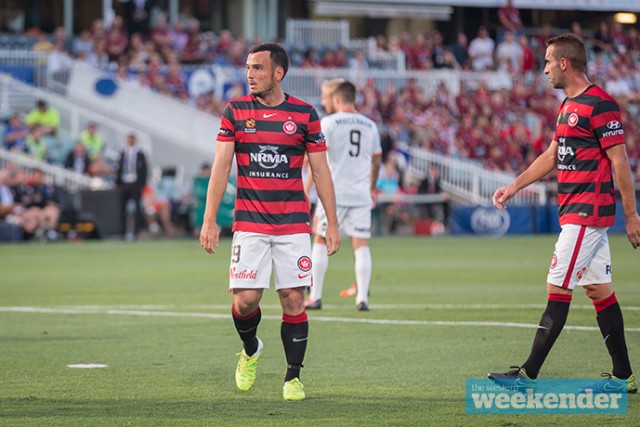 The Western Sydney Wanderers have announced the shock return of club legend Mark Bridge on a two-year deal.
Bridge will enter his fifth season in Red & Black after spending the last year with Chiangrai United in Thailand.
Born and bred in western Sydney, Bridge is a Wanderers Foundation Player having joined the club back in June 2012.
He would go on to become arguably the most decorated player in Wanderers history and remains the only player to have won the Wanderers Medal for Player of the Year on two occasions.
Bridge's 112 appearances for the club is second only to Nikolai Topor-Stanley's 125, while his record of 32 goals for the club was only just broken by Brendon Santalab last season.
The forward will be hoping to pick up where he left of in season 2015/16, where he netted nine goals and provided eight assists as he helped the Wanderers to their third Grand Final appearance in four seasons.
Bridge said he was excited about re-joining his hometown club.
"I was raised in St Clair so for me to be back playing for this club, it holds a special place in my heart and hopefully I'm a part of it for a long time to come," he said.
The 31-year-old said he was eager to link-up once again with Tony Popovic and build on what they've achieved together so far.
"Popa's a great leader, I think he brings the best out of his players and he definitely gets the best out of me so it was a big part of me coming back," he said.
"As successful as this club has been in its short history, that Grand Final win has still eluded us so that's definitely a massive driver for me this season."