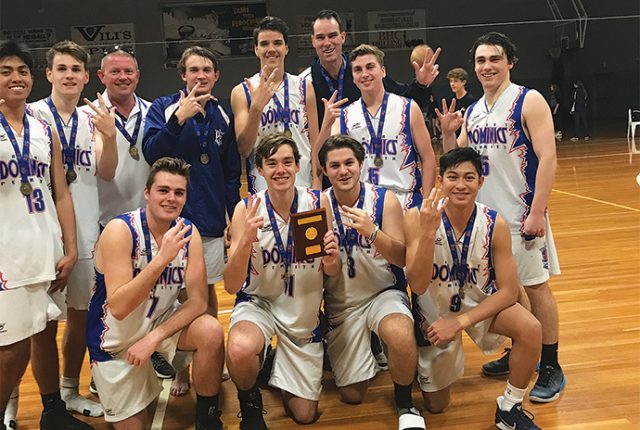 St Dominic's College has plenty to smile about after their Senior basketball team won the Combined Catholic Colleges (CCC) State Championship for the third straight year.
The Kingswood-based college – well-known for its sporting prowess – made history last week, becoming the first school to win the championship for three consecutive years.
Not only were the talented bunch of Year 11 and 12 students crowned champions but they also went through the entire tournament undefeated, maintaining the strongest win percentage from the 26 teams.
St Dominic's Senior basketball coach Leon Hine said the school's success in recent years comes down to plenty of hard work from both staff and students.
"It comes down to the dedication of a few staff members that know a lot about the game and do a lot of coaching outside the school," he told the Weekender.
"It also comes down to the calibre of players we attract to this school. The basketball program at St Dominic's is definitely at its peak.
"We've won State tournaments in the past but have never won three in a row before. The players are very committed to the sport and we are very pleased."
The CCC State Championship was held at the Penrith Basketball Stadium in Cambridge Park and featured schools from all over the state.
While St Dominic's had been strong in previous years, coach Hine was wary about this year's competition.
"I was under the impression before the tournament that it was going to be a lot more challenging than in the past," he said.
"In the end, I was proven correct and teams were a lot stronger than last year."
Despite the tougher competition St Dominic's still managed to get the job done, cruising to a 79-44 Grand Final victory over Patrician Brothers Blacktown.
Hine said he got plenty of quality minutes from his three point shooters during the game.
"Our team is predominately made up of guards and I knew we had to shoot the ball well from outside to be competitive," he said.
"The game has definitely changed in recent years with more of a focus on three point shooters. My team has four very good three point shooters in it."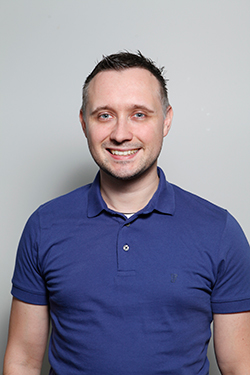 Nathan Taylor is the Weekender's Deputy Editor and Senior Sports Writer. He also compiles the weekly Chatter on the Box TV column. Nathan is an award-winning journalist, who has worked at the Weekender for a decade.