Results from the 2016 Census show the population of the Penrith Local Government Area (LGA) is nearing 200,000 people.
According to the latest Census, 196,066 call the Penrith LGA home – or at least were in the area on Census night last year.
The median age of a Penrith LGA local is 34, and 50.6 per cent of us are female (49.4 per cent being male).
An average of 2.9 people are living in each household with a median weekly household income of $1,658 (up from $1,398 in 2011).
The median monthly mortgage repayment is $2000 while rents have skyrocketed from a median of $300 in 2011 to $370 in 2016.
47.3 per cent of us are married, while 36.1 per cent have never married and 8.5 per cent of us are divorced – right in line with the state and national averages.
While 32.1 per cent of Penrith LGA residents are Catholic, a whopping 21.1 per cent say they have 'no religion'. 18.4 per cent say they are Anglican.
Outside of English, the most prominent language spoken inside a Penrith LGA home is Arabic (1.6 per cent of us) followed by Tagalog (1.1 per cent).
While employment data won't be released until later this year, plenty of us are doing unpaid work – especially around the home. A quarter of Penrith LGA residents say they do between five and 14 hours of unpaid domestic work per week. 9.3 per cent say they do 30 hours or more, above the state and national average.
And despite major development in Penrith, 81.5 per cent of us still live in a 'separate house' – the same percentage as in 2011.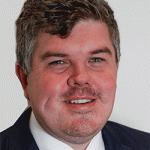 Troy Dodds is the Weekender's Managing Editor and Senior Writer. He has more than 15 years experience as a journalist, working with some of Australia's leading media organisations.