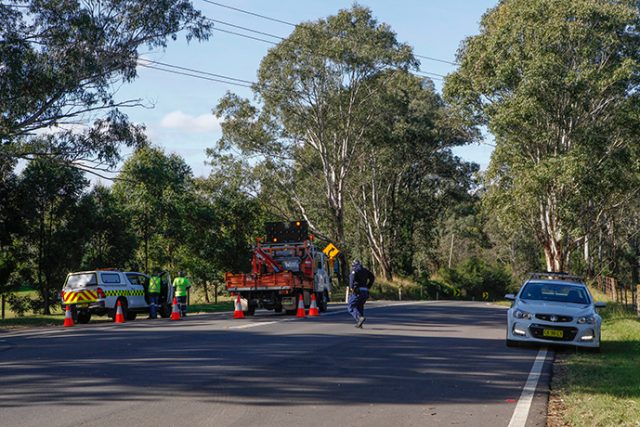 A report will be prepared for the Coroner after a fatal crash in Mulgoa today.
About 10am, police were called to Mulgoa Road, near Mayfair Road, following reports of a motor vehicle crash.
"Police from Penrith Local Area Command attended and found a vehicle had crashed into a telegraph pole," a Police spokesperson said.
"The driver and sole occupant, a man in his 30's, was ejected from the vehicle and is yet to be formally identified."
The man died at the scene as a result of his injuries.
The impact of the crash caused power outages in the area, with nearby Nepean Christian School among those affected.
Mulgoa Road has been closed for most of the day and currently remains closed between Glenmore Parkway and St Thomas Road. Motorists are advised to avoid the area.
Police are urging anyone with information to contact Penrith Police or Crime Stoppers on 1800 333 000.