Battling blisters, bloody socks and steep inclines, 10 men are tackling the 170km trek from Bathurst to Blaxland all in the name of charity.
At the end of the month, this troupe of locals are proving just how serious they are about supporting the Penrith and Blue Mountains communities through the Great Walk Foundation.
"This year is important for the walk because it's the 10th anniversary," walker and team podiatrist, Trent Baker said.
"If we raise over $100,000 this year, we will have broken $1 million over the first 10 years."
With 100 per cent of funds raised donated to local and deserving charities, it's no surprise that the Foundation has the support of Penrith Panthers legend and media personality Mark Geyer as one of the regular walkers.
Through the trek, community members join in as 'day walkers' to help fundraise and keep the boys company as they push their physical limits.
"The biggest challenge is getting over the nights," Mr Baker laughed.
"Day walkers turn up and want to have a couple of beers with us at the end of the day, so it's important that we entertain and make sure that they're having a good time and they're donating money to this amazing cause."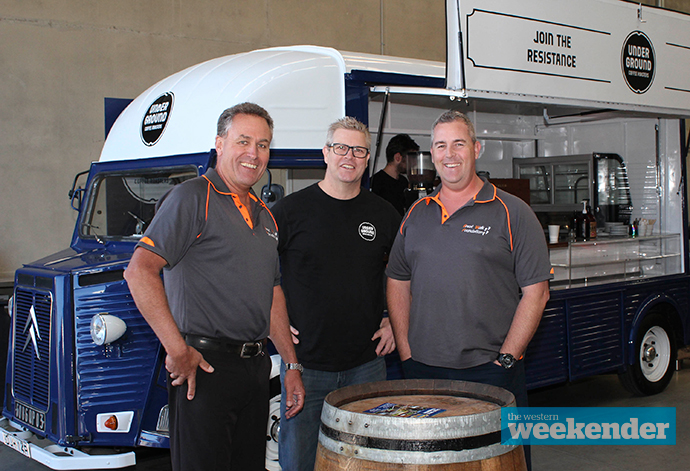 With support from local businesses, including the ongoing help from Tim Briggs through Underground Coffee Roasters and the Lapstone Hotel, the walkers say the best reward is seeing where the money goes and how much of a difference it makes.
"We support local charities that don't get a lot of funding from the government, and rather than handing over cheques, we buy equipment," Mr Baker said.
"For instance, the Nepean Hospital Children's Ward didn't have a humidicrib until we came around, and now they have two.
"Just seeing the affect of that and how they support the community is brilliant, that's what keeps us going."
Other charities the Foundation has supported include Penrith Community Kitchen, Panthers on the Prowl and Riding for the Disabled.
This year's walk is beginning on Monday, May 22 and will finish at the Lapstone Hotel on Saturday, May 27. Visit www.greatwalkfoundation.com.au.
Emily Newton is the Weekender's police and political reporter. Emily is also the Weekender's Senior Journalist.