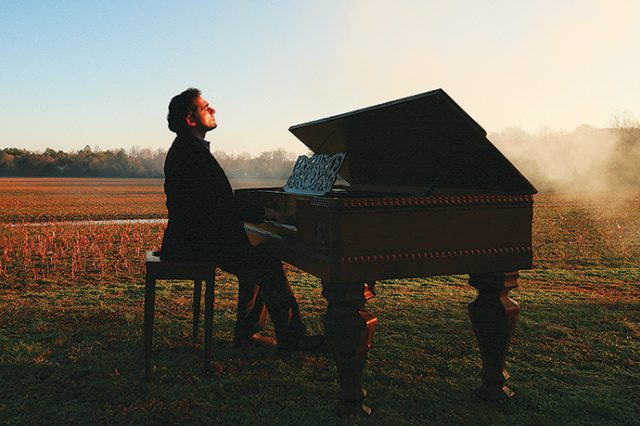 As part of events for National Refugee Week, Syrian-American composer and pianist Malek Jandali will be using his music to introduce audiences to the history of Syria.
An esteemed artist and humanitarian, Jandali has been internationally recognised for his dedication to building peace through music.
He has been awarded the 2013 Gusi International Peace Prize and the 2014 Global Music Humanitarian Award for his world tour 'The Voice of the Free Syrian Children'.
Jandali's performance at the Blue Mountains Theatre will be his Australia debut for his concert 'A Syrian Symphony for Peace'.
Featuring original music, his performance will draw on ancient folk melodies to present and preserve the rich history of Syria.
As an award-winning composer and pianist, Jandali's performance is sure to be moving. Book early as tickets are expected to sell quickly.
'An Evening with Malek Jandali' will be on at the Blue Mountains Theatre on Friday, June 16 at 7.30pm. Tickets are $42-$44. For more information or to purchase tickets to the show, visit www.bluemountainstheatre.com or call 4723 5050.