A man who pleaded guilty to procuring a 14-year-old girl for sex has been sentenced to two years jail.
Brett Andrew Slaven, 43, was apprehended at Penrith Westfield in July last year after engaging in repeated "detailed and graphic" online conversations with undercover police officers pretending to be the teen.
Penrith District Court heard the offender, from Lithgow, posted a number of sexually explicit ads on the website, Craigslist, seeking a "young virgin teen" and "gorgeous young school girl", sparking police interest.
When arrested outside Hoyts Cinema in Penrith, where he had organised to meet the girl, Slaven told detectives he was going to "make up his mind" when they met, claiming he would not have followed through if she confirmed she was underage.
However, Judge Nicole Norman said this was difficult to accept given the officer representing herself as the teen made mention of the girl's age five times and provided Slaven with a photo of a young female.
When apprehended, Slaven was found with Viagra, lubricant, a condom and $500, the agreed payment for the sexual services, the court heard.
Judge Norman found the offender failed to display "fulsome" remorse or make "fulsome" disclosure and instead attempted to "downplay" and "minimise" his offending behaviour to friends and family, which became evident when his mother took the stand and was questioned about his sordid activities.
According to his mother, Slaven was a "quiet-natured child" and aged 31 before he got his first girlfriend, an 18-year-old who he went on to marry.
However, she tragically died from a drug overdose aged just 26, which Judge Norman "readily accepted" had a "profound impact" on the offender.
He is eligible for a reconnaissance release order in 10 months.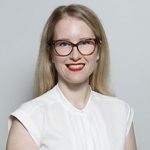 Alena Higgins is the Weekender's Senior News Reporter, primarily covering courts and Council issues.