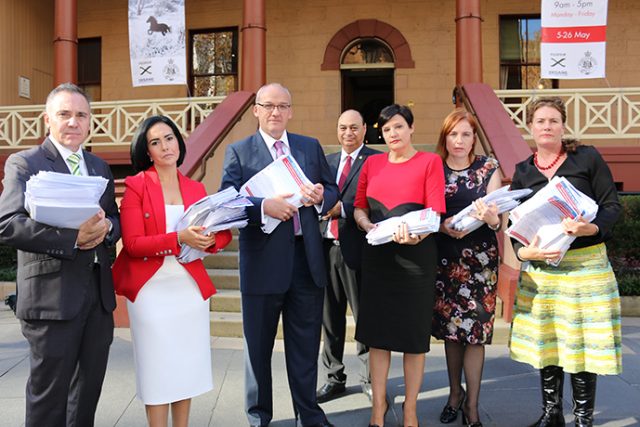 Angry western Sydney and Blue Mountains residents have had their voices heard, with the NSW Opposition lodging a petition with over 10,000 signatures to Parliament against the reintroduction of the M4 toll.
The new toll will cost motorists up to $4.56 each way, meaning five-day-a-week commuters face paying an extra $2,188 a year to travel on the M4. It is set to begin in the second half of this year after a four week grace period.
Shadow Minister Assisting the Leader of the Opposition on Western Sydney and Member for Londonderry Prue Car said the toll unfairly targets western Sydney motorists.
"Communities across western Sydney are furious about this – evident in the fact we have more than 10,000 signatures," Ms Car said.
"It's a kick in the guts that communities in western Sydney will have to pay more than $2,000 a year extra in tolls when cost of living pressures are already out of control."
NSW Opposition Leader Luke Foley said Labor will campaign against the toll all the way until the next election.
"It's a great big monster tax on western Sydney motorists," Mr Foley said,
"The number of signatories rose faster than the toll itself – and that's saying something."
Emily Newton is the Weekender's police and political reporter. Emily is also the Weekender's Senior Journalist.