Fierce opposition is mounting against the proposal for a large cemetery at Mulgoa's Fernhill Estate.
Late last month, Rookwood General Cemeteries Reserve Trust (RGCRT) announced it had entered into a due-diligence process to assess the possibility of purchasing the iconic site.
But local protection groups are up in arms, saying the development would destroy what little remains of a bygone era. President of Mulgoa Valley Landcare Group, Lisa Harrold, said a lawn cemetery was inappropriate for such an important environmental site, which has attracted upwards of $12 million in Commonwealth funding over the years.
"Not much of western Sydney's landscape is preserved and we've fought hard over the decades to maintain the rural and heritage charm Mulgoa Valley is renowned for," she said.
"Landholders only have self interest – 'how much money can I make in this lifetime'… but what does that leave for future generations? Wall-to-wall concreting of western Sydney?"
Under the plan, RGCRT would use 40 per cent of the 383.52-hectare site for cemetery purposes, with the remainder being maintained and protected as heritage parkland.
There would also be a 25 hectare "buffer" around the historic homestead, an RGCRT spokeswoman said.
Mulgoa Progress Association President, Wally Cox, was equally defiant, saying it would oppose any new cemetery.
"Fernhill is of the greatest State heritage significance, both for its historic homestead and its unique colonial landscape," he said.
Penrith Councillor Bernard Bratusa has called for Councillors to be briefed on land currently approved as suitable for cemeteries and the capacity of existing cemeteries.
"I don't want to see Mulgoa, Wallacia, some of the most beautiful parts of the city turned into arguably the biggest cemetery in Australia," he said.
If sold, Fernhill would generate an estimated $60 million for its troubled owners, Adelaide-based Angas Securities, according to the Adelaide Advertiser.
Ms Harrold met with NSW Premier Gladys Berejiklian last week, pushing for the protection of Fernhill and to ensure it didn't become a "depot for the dead".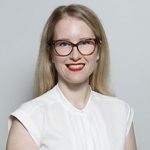 Alena Higgins is the Weekender's Senior News Reporter, primarily covering courts and Council issues.