Penrith Councillors are furious at the State Government's handling of the new Fire and Emergency Services Levy (FESL), saying reducing its contribution by 50 per cent but keeping Local Government's contribution the same equates to a "disgraceful cash grab" and "double-dipping".
Prior to the current reforms that take effect from July 1, the Emergency Services were being funded through State contributions (14 per cent), Local Government contributions (11.7 per cent) and levies attached to privately held insurance, mainly for building and contents insurance policies (74.3 per cent).
But once the FESL is introduced, State Government contributions will decline to seven per cent and the FESL will fund 81 per cent, according to a Council report.
Although ratepayers will directly pay the levy with their FESL contribution, which will be collected by Council quarterly, they will also pay indirectly through the General Revenue-funded contribution of 11.7 per cent that will continue to be paid by Council.
"To me it's double dipping," an angry Councillor Karen McKeown said during Monday night's Ordinary Meeting.
"Ratepayers are paying twice and it's not fair."
Councillor Greg Davies, who requested Council write to local MPs and the State Government voicing their anger on behalf of local ratepayers, was not focused on diplomacy when it was suggested he tone back the language in his recommendation.
"If Council wants to pussyfoot around and butter them up the backside…" he said.
"It means the same thing, they've screwed us."
But Penrith MP Stuart Ayres hit back.
Refuting the claims, he said the NSW Government's contribution to the Fire and Emergency Services agencies remains unchanged
"This policy is revenue neutral for the NSW Government," Mr Ayres said.
"To claim it is a cost shift to Council is simply wrong."
Mr Ayres said allegations the new system was not fairer, as it claims to be, were also incorrect.
"The levy is based on property value. The more valuable your land the higher the contribution to the levy," Mr Ayres said.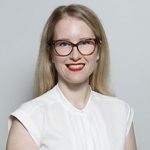 Alena Higgins is the Weekender's Senior News Reporter, primarily covering courts and Council issues.