Most people are familiar with the traditional style of kayaking – paddling down a whitewater course going through gates without touching them – but there's another type of kayaking event taking the world by storm called freestyle kayaking.
Also known as playboating, freestyle kayaking sees the paddler perform various technical moves in one place over a 45 second period.
15-year-old Cranebrook resident Christian Hliounakis is one of the best juniors in Australia at it.
Recently, the Year 9 Xavier College student qualified for the 2017 ICF Freestyle World Championships, which will be held in Argentina this November.
Christian was selected to represent his country after finishing first in the junior men's group at the recent Australian Nationals.
Speaking with the Weekender, the talented teenager said qualifying for the upcoming World Championships was the proudest moment of his young career.
"It was a pretty good feeling… I thought I could win the Nationals but I was still surprised that I won considering I was the youngest," he said.
"I'm looking forward to going over to Argentina to represent Australia for the first time and to see how good everyone around the world is."
Christian has only been freestyle kayaking for three years after he was inspired by his older sister, who also competed in the sport.
"I saw her doing it and thought it was pretty cool," he said.
"You can do front flips, cartwheels and everything in between – it's so much fun."
Soon after, Christian linked up with the most successful female freestyle paddler of all time, Claire O'Hara, who along with her partner, Jez, coach the youngster on a regular basis.
Christian said he wouldn't be where he is today without the guidance of the eight-time world champion.
"Those two are a big inspiration for me especially Claire, who is a multiple world champion," he said.
"I remember my first few sessions, I was really scared on the water but now it's super fun.
"They've basically taught me everything I can do now. They are awesome people."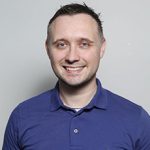 Nathan Taylor is the Weekender's Deputy Editor and Senior Sports Writer. He also compiles the weekly Chatter on the Box TV column. Nathan is an award-winning journalist, who has worked at the Weekender for nearly a decade.