There are calls for greater policing of dogs after a number of canines were recently spotted off leash along River Road.
By law, a dog must be under the effective control of a competent person at all times when out in public, according to the Office of Local Government website.
This means that it must be on a leash and under the control of someone capable of restraining it.
However, despite failure to comply fines of up to $1,100, many local residents continue to flout the rule.
Councillor Marcus Cornish said there were "dogs off leash everywhere making a mess" when he took a stroll along the walkway on ANZAC Day.
He said many people, such as himself, were wary of animals they did not know.
"When I was five, I was attacked by a dog and I have a scar around my eye – I nearly lost my eye and it was only a small dog," he said.
"There are many people who are not used to animals at all and they become afraid when an animal approaches them."
During Council's May 1 Ordinary Meeting, the North Ward representative questioned the amount of time rangers patrolled high-pedestrian areas, requesting to know if they worked on weekends.
"It makes sense [to have them patrol on weekends], there's no point doing it when they are not there," he said.
He also asked that the temporary bollard at the freeway end of the walk be immediately re-installed to prevent cars from travelling along the walkway.
A Council spokesman said Companion Animal Officers, Animal Service Officers and Rangers were always on the look out for owners who walk their dogs off-leash.
"When this behaviour is noticed, the dog owner is approached and advised of their responsibilities and a warning given, should this person re-offend the officer may issue a penalty infringement notice of $220," he said.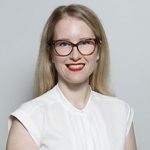 Alena Higgins is the Weekender's Senior News Reporter, primarily covering courts and Council issues.