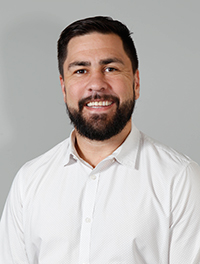 I managed to get out to another Panthers game last Friday and, I must say, that I'm seeing a team out there that knows where they are going but it's their execution at crucial times that's hurting them.
Sometimes you can be in excellent form where those things don't hurt you as much but, at the moment, Penrith seem to be able to get up the other end of the field but fail to convert at crucial times.
This results in the team getting frustrated and that's when things can go very, very wrong.
Penrith enjoyed plenty of media hype before a ball was even kicked but, as far as I'm concerned, you need to be starting the year strong and then your hype builds as you go.
I truly believe if captain Matt Moylan played against the Rabbitohs last week, Penrith win – I really do.
It was disappointing he and the others weren't there but coach Anthony Griffin and the club made a strong stand regarding culture and that's what their standards are.
Everyone's expecting Moylan to have a big game on Sunday after being dropped last week but I hope he feels he doesn't necessarily have to.
Let me explain.
It's human instinct that after you do something wrong, you want to prove to your parents, coach or whoever that you want to do something right.
Moylan, Waqa Blake and Peta Hiku (if he plays) just need to come back this weekend and play their own game.
Moylan needs to do what he does best every week, he doesn't need to over play his hand or try and do anything different, while I think Penrith really missed Blake and his ability to trouble the defence when he drifts across the field with his big, long strides.
Penrith have had a rough start to the season and if they go down this Sunday to the Cronulla Sharks, it's going to be a long way back especially if they lose players to rep footy over the next few months.
Over the next month or so, the Panthers should aim to win three out of four games and then the following month another three from four then, all of a sudden, they've won six and lost two and they've evened up the ledger.
For the time being, Penrith need to worry about this week and set small goals for themselves because, with such a talented roster, you can see them going on a roll like they did last season.
At the moment, all the parts are there but it's just not happening. Penrith need to be patient and realise they've had some injuries to start the season as well as stuff not go their way, but hopefully with the squad getting back together they are able to produce on the field.
It's going to be a different Panthers team with all their players back this week and I'm tipping they can knock off the defending Premiers and cause an upset on Easter Sunday.