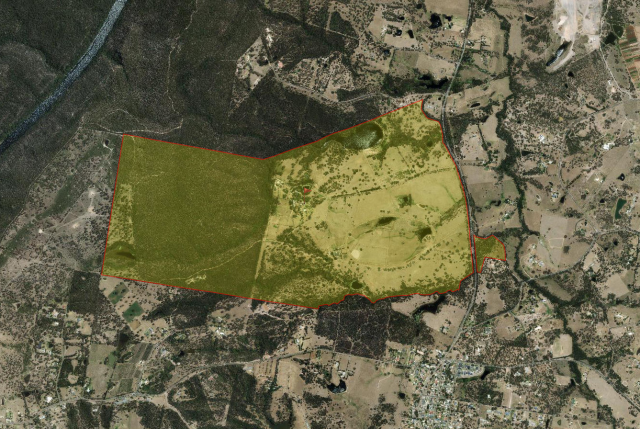 Throughout Australia, many cemeteries are predicted to reach capacity in the next 20 to 30 years. With Australia's population continuing to grow, this is creating a major challenge for the future.
Overall, town planning for the forecast increase in population is a priority, with new infrastructure such as rail, roads and housing well underway. Just as important however, is planning for future burial space.
Whilst technologies such as multi-level structures and cremation are capable of extending the life of cemeteries, for many religions earth interments are the only viable option.
To address the issue of burial shortages, Rookwood General Cemeteries Reserve Trust (RGCRT) has entered into a due-diligence process to assess the possibility of purchasing the historic Fernhill Estate at Mulgoa in the Penrith local government area.
The Trust's objective is to conserve the estate and utilise the undeveloped sections of the property as a heritage cemetery that will allow RGCRT to continue to cater for all Sydney communities into the next century and beyond.
RGCRT currently manages over two thirds of Rookwood Cemetery and caters for more communities than any other cemetery in Australia.
The Trust is determined that Rookwood will always be available for burials, with strategies in place to ensure the gates remain open indefinitely. However, the development of a new heritage cemetery at Mulgoa will provide the community with another option when it comes to a dignified and historically significant final resting place.
"We are committed to implementing strategies that will enable us to meet the needs of our vast multicultural communities well into the future. One of our longer term solutions in this area is the acquisition of new land," stated George Simpson, RGCRT Chief Executive Officer.
Fernhill Estate is a suitable location for RGCRT as it is within close proximity to Rookwood. Furthermore, the historic nature of the property gives an ongoing heritage link to Rookwood and provides the opportunity for the Trust to once again conserve and restore a significant piece of history for future generations.
"We manage the complexities associated with heritage listings, conservation management and threatened species on a daily basis. We pride ourselves as heritage custodians and we welcome the opportunity to conserve Fernhill in the same way that we conserve Rookwood," confirmed Simpson.
RGCRT is engaging with the community throughout this entire process. In the coming weeks, the Trust will be hosting a series of community meetings, inviting the public to participate in an open discussion in regards to the longevity of Fernhill Estate.
To register for these meetings, visit www.rookwoodcemetery.com.au/fernhill_estate_meetings.