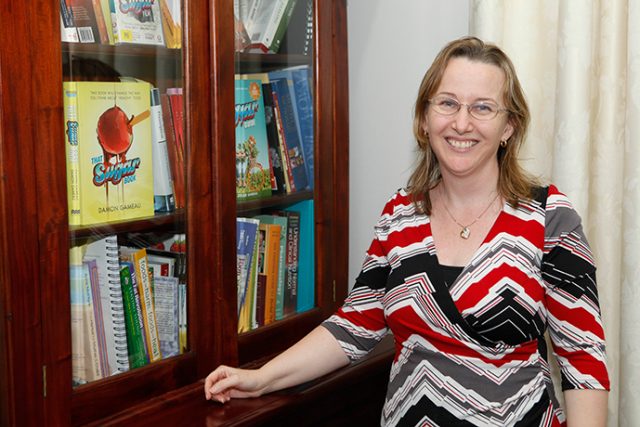 This long weekend the Easter bunny will be leaving sweet treats for kids across Penrith, but not everyone will get to experience the egg-citement.
Nutritionist Fiona Kane from Informed Health Nutritional Wellbeing Centre said she has seen a large increase in food sensitivities and allergies in the local area.
"I've seen a big increase, the main things I have seen are dairy and gluten issues," she said.
"That can be challenging at Easter because chocolate contains dairy, and some of them contain gluten as well."
There are more ways to celebrate the holiday than with sweets. Ms Kane recommended activities to get kids involved instead of just gorging on junk food.
"With things like Easter egg hunts, some people buy plastic shaped eggs and you can hide Lego bits in them," she said.
"So, you can still have an Easter egg hunt, but what they're looking for is the pieces that make a Lego or a puzzle.
"It's something fun that doesn't have to be chocolate."
These containers can be found at most grocery or toy stores.
Traditional egg painting is still a popular way to keep kids involved, and festive shapes can easily be made by cutting most fruits.
Food sensitivities are not just for children, and Ms Kane warns adults that the temptation of chocolate is not worth the discomfort and stomach pains later.
"If you do have food sensitivities or allergies, you have to be very careful," she said.
"You're best to prepare for yourself and not really eat the things that other people give you."
Ms Kane believes that there is no reason why chocolate can't be a part of the celebrations, but it shouldn't be all of it.
"It's important for families to look at what Easter means," she said.
"It's different to different people, of course for some it is a religious festival.
"But it was also an early pagan festival in Europe that celebrated the beginning of summer, new life and growth."
Emily Newton is the Weekender's police and political reporter. Emily is also the Weekender's Senior Journalist.