Clinton Walker, the man accused of stabbing his mother and girlfriend with a sword and machete at Emu Plains last year, has been granted strict conditional bail after a bed became available in a mental health unit.
The 26-year-old faced Magistrate Roger Clisdell, the same magistrate who refused him bail a month before, and was granted release to a private Sydney hospital.
This was despite opposition from the Crown prosecutor, who pointed out the facility was "a voluntary unit and he can walk out at any time".
However, Walker's lawyer argued his client would be supervised 24 hours a day.
He said it would be a condition of his bail that he remain there at all times and if he didn't, bail would be revoked.
Determining treatment was a better outcome "than leaving him in custody", Magistrate Clisdell granted his release in light of the new report.
He was ordered to be released into the care of his uncle and present at admissions within four hours of his release.
Walker was arrested on December 5 and later charged with two counts each of 'causing wounding/grievous bodily harm to a person with intent to murder' and 'wound a person with intent to cause grievous bodily harm' following the harrowing early-morning attack.
The defence contend Walker, a diagnosed schizophrenic, suffered a psychotic break and will likely be found not guilty by way of mental illness.
His mother was in court this morning and strongly supported his application for release.
Walker will face Penrith Local Court for committal next week.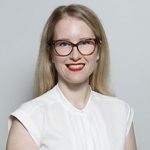 Alena Higgins is the Weekender's Senior News Reporter, primarily covering courts and Council issues.