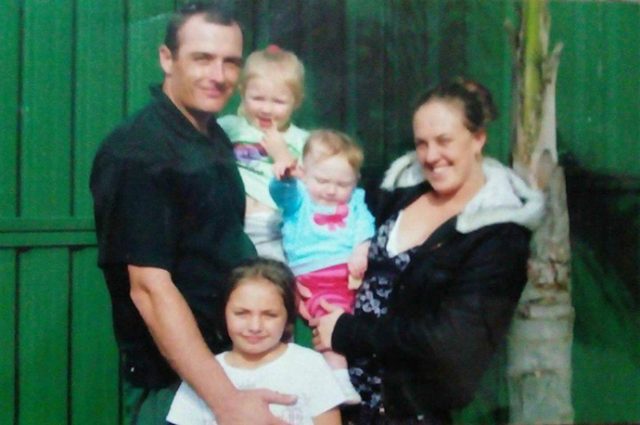 A young girl who tragically lost her mother and sisters in a car accident five years ago has been left without a family after her father was killed in a motorcycle accident on Monday morning.
The Penrith family of Trevor Gordon is asking for help after his passing this week, as he leaves behind his daughter.
His cousin, Kristy Armitage, said their family has already been through heartache as his wife Manda and two of his daughters, Maddy and Marissa, were killed about five years ago.
"He lost his partner and two of his daughters earlier and now his youngest, Makayla, has no parents, no family," Ms Armitage said.
"I'd love for her to be able to have a proper goodbye with her father."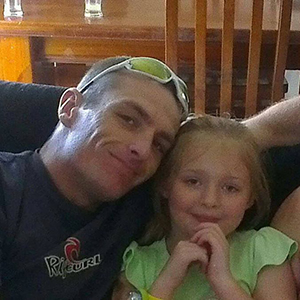 While Mr Gordon's mother has currently been struggling with health problems, Ms Armitage said Makayla will always have a home in the love of the extended family.
However, the family is desperate for help after the unexpected passing of Mr Gordon who did not have funeral insurance.
"I don't expect a miracle, but I am just trying to do what I can," Ms Armitage said.
"Makayla's quiet, she is a lovely girl and I'm not too sure she understood a lot of what happened, she was so young when she lost her mum and sisters.
"I do know that Trevor did not let their memory fade, he always reminded her of them.
"I would love to keep that going, for Trevor and her family."
The family is asking for help to cover funeral expenses and provide Makayla with a meaningful way to say goodbye to her father.
"How do you explain it to her," Ms Armitage said
"Being what she has been through, it's hard."
Mr Gordon was only 35-years-old when his motorcycle was struck by a garbage truck in the early hours of Monday morning at Ropes Crossing.
With funeral details yet to be confirmed, this is the beginning of a difficult chapter for Makayla.
Donations and help to the family can be made at www.gofundme.com/cqj8t-funeral-fund.
Emily Newton is the Weekender's police and political reporter. Emily is also the Weekender's Senior Journalist.