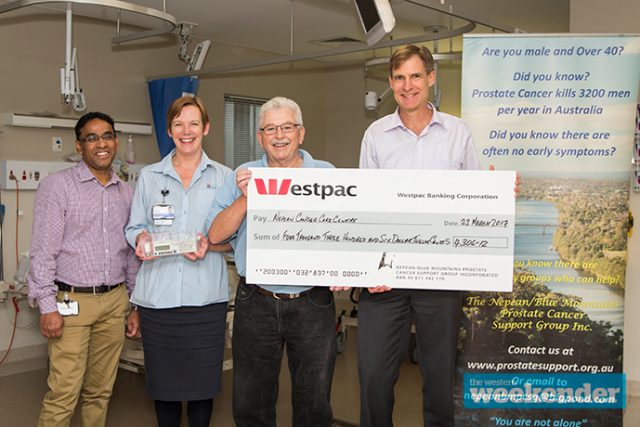 Residential aged care facilities in the Nepean Blue Mountains Local Health District will feel an ease of pressure thanks to the generous support of a local charity.
The Nepean Blue Mountains Prostate Cancer Support Group (NBMPCSG) donated a cheque worth over $4,000 to fund the vital purchase of two NIKI infusion pumps last week.
"They're not just for prostate cancer, but these are for people with any type of cancer who might need them," President David Wilkinson said.
The pumps are a means of delivering medication to somebody over a 24 hour period, and will help assist Nepean Hospital and local aged care facilities.
Nurse Practitioner Rebecca Palmer will be using the pumps regularly and was blown away by the support of NBMPCSG.
"This has been a wonderful opportunity, and it is very generous of them," she said.
"We really struggled in the past, we were taking from other resources, so to have our own to give to the aged care facilities will make a huge difference."
NBMPCSG was able to fund more than the hospital expected through community fundraisers and sponsors.
"Rebecca said they really needed one, so I asked if they could do with two," Mr Wilkinson smiled.
Staff Specialist Dr Alan Oloffs said that the NIKI pumps mean the same level of pain management can be provided to people in aged care facilities, without residents having to go to hospital.
"These will really provide benefit to the aged care facilities that don't have them and allow us to get people home quicker," he said.
"Without their help, patients would not be able to receive the same level of care."
Despite the praise for the NBMPCSG, Mr Wilkinson stayed incredibly humble, expressing that helping others is just what they do.
"We're just a group of men with prostate cancer… we're the reluctant brotherhood," he said.
The group meets every month and can be contacted on 1300 133 878 for more information.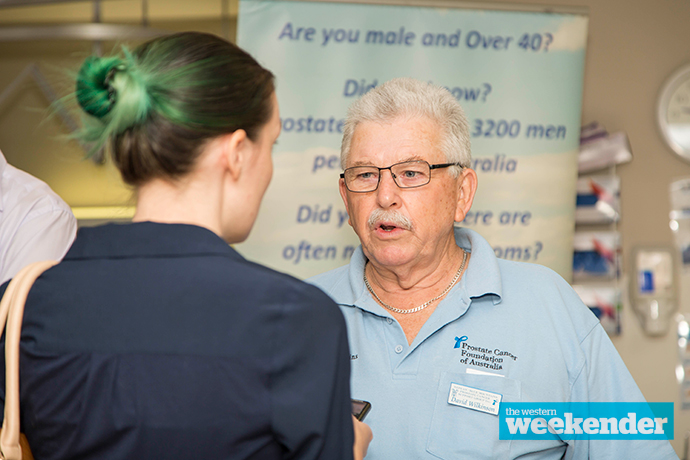 Emily Newton is the Weekender's police and political reporter. Emily is also the Weekender's Senior Journalist.