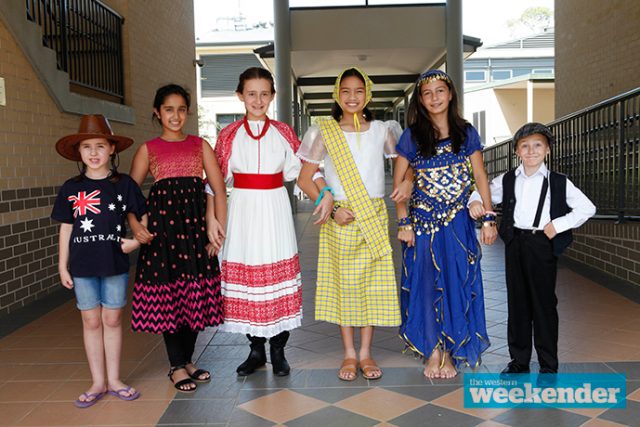 Students at Montgrove College in Orchard Hills are breaking down cultural barriers today (Friday, March 17) as they unite to celebrate Harmony Day.
Organiser Vengie Pangilinan said this is the school's sixth Harmony Day event celebrating Australia's cultural diversity.
"We are blessed with a multicultural school and it is so rich with the different types of cultures," she said.
"When students talk about Harmony Day, they speak about it with so much fondness."
To broaden their cultural horizons, students will get a taste of different countries to increase their understanding and appreciation of the culturally diverse community.
"It starts with exhibits and display stalls where the parents display artefacts from all different countries," Ms Pangilinan said.
Bursting with energy, the children have spent weeks rehearsing their choice of a traditional song or dance they will perform today.
"It was really beautiful to see them committing themselves, for example, a Filipino doing an Indian dance, an African doing a Chinese dance – it's really beautiful to see that harmony and for them to embrace another culture," Ms Pangilinan said.
Held every year on March 21, Harmony Day coincides with the United Nations International Day for the Elimination of Racial Discrimination and fosters a sense of belonging for everyone.
Since 1999, more than 60,000 Harmony Day events have been held across Australia to advocate for inclusiveness.
Ms Pangilinan said the most rewarding part of the celebrations is the "harmony that happens behind the scenes".
"This is not able to be successful without the unity of the parents," she said.
Emily Newton is the Weekender's police and political reporter. Emily is also the Weekender's Senior Journalist.