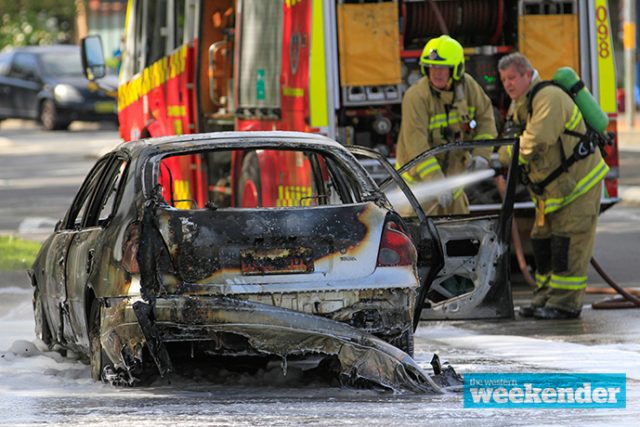 A mother and her young child have escaped unharmed after their Toyota burst into flames in the Penrith CBD this morning.
At around 11am, retired police officer and Werrington Downs resident Bob Moran was leaving the Westfield Penrith car park when he was waved down by the distressed driver of the Toyota.
"She waved me over and I noticed there were flames coming out of the centre console," Mr Moran told the Weekender.
"I nearly had the fire out with a bottle of water but all of a sudden it just took off again and the car exploded into flames.
"There was black smoke everywhere."
VIEW A VIDEO OF THE CAR FIRE HERE (THANKS TO BLAKE GRECH)
Fortunately, the mother and child escaped uninjured as they waited for NSW Fire & Rescue to arrive.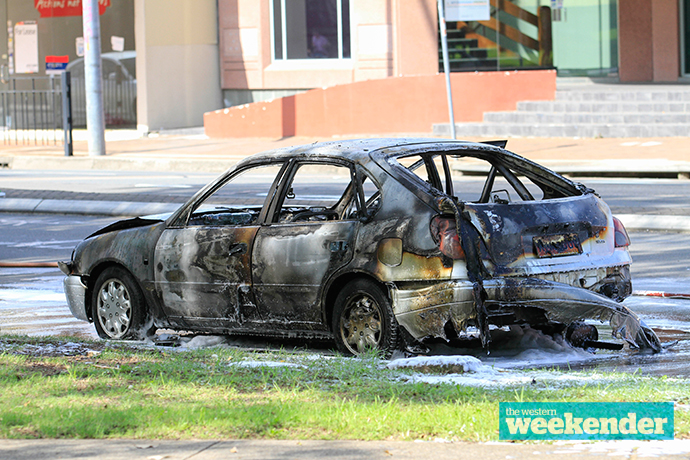 "No one was hurt but the car was a complete write-off. Luckily we got the baby seat out and some other things," Mr Moran said.
"It took a while for the firies to put out the blaze – every time they put it out it would flare up again."
Mr Moran is no stranger to car fires having seen plenty of them during his 30-year career in the NSW Police Force.
It's understood the car wasn't insured.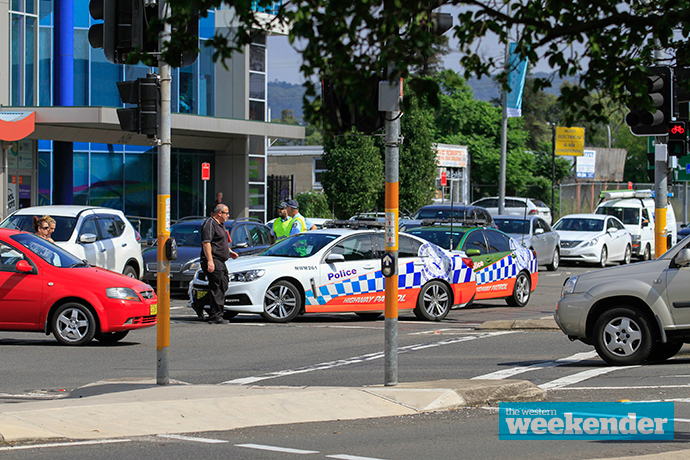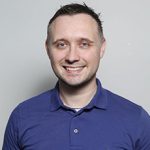 Nathan Taylor is the Weekender's Deputy Editor and Senior Sports Writer. He also compiles the weekly Chatter on the Box TV column. Nathan is an award-winning journalist, who has worked at the Weekender for nearly a decade.