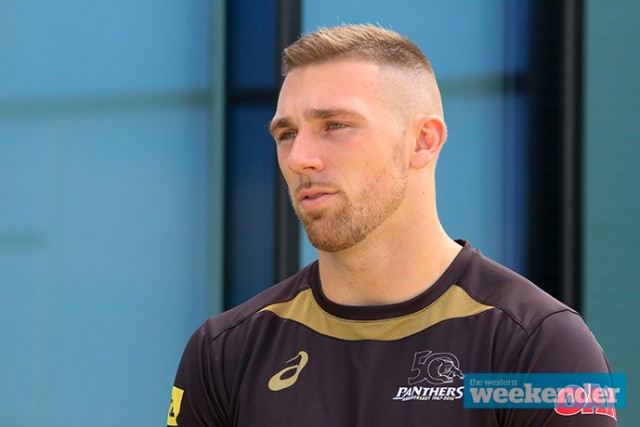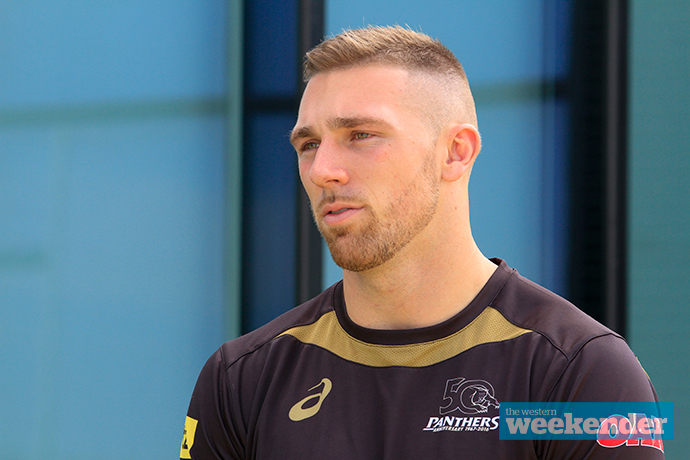 The woman at the centre of the Bryce Cartwright abortion drama says she has gone public about the situation to be a "voice for women" and has spoken of the personal trauma she went through after terminating her pregnancy.
In a highly emotional interview on Radio 2GB this evening, the woman continued to conceal her identity and was introduced only as 'Miss X'.
"This is what I should be doing, is telling people what happened and basically being a voice for women out there and to stop this from happening again," she said.
"I think it's a good thing."
The woman had an abortion last year after falling pregnant to Cartwright, who agreed to pay her $50,000.
The Panthers star is yet to comment on the story and is understood to be deeply upset that the personal situation has been made public.
'Miss X' told the radio station that she was initially excited when she found out she was pregnant.
"[Abortion] was not the first thing that came to my head," she said.
"I was excited, I was like 'wow', this is a blessing, like I'm about to have a baby. Abortion never crossed my mind from the beginning."
LISTEN TO THE INTERVIEW ON 2GB HERE
'Miss X' claimed that at one stage after telling Cartwright she was pregnant, the Penrith star told her to deal only with Lou Zivanovic, a close friend of the Cartwright family and former Panthers player turned successful businessman.
She confirmed she never met Zivanovic and only dealt with him over the phone.
"The conversation I had with him made me think and feel that I was nothing and the baby was nothing," she said.
'Miss X' also told 2GB that "not once" had she ever asked Cartwright for money.
After having the abortion in Brisbane last November, 'Miss X' says she felt terrible and regretted the decision.
"It was the worst feeling ever. Waking up and just knowing that what I did was not what I wanted to do," she said.
"And the only person that was there was my family and the person who put me through that wasn't even there."
She confirmed that she gave the $50,000 to charity.
"It was dirty money," she said.
"They made it sound like it was supposed to be for good things. They said you can use that for counselling… but no amount of money can ever fix what happens to a woman after going through that procedure.
"They have no idea the pain that I went through, the emotional stress that I went through… and on top of that I had to deal with the repercussions of making that decision."
2GB and host Miranda Divine gave no indication that Cartwright, Zivanovic or Panthers had been offered an opportunity to appear on the program tonight.