A clumsy thief caught red-handed with hundreds of dollars worth of pre-packaged meat has been ordered to spend more time behind bars.
Sporting a bald head, beard and rats tail, Luke King appeared in the dock of Penrith Local Court last Thursday to be sentenced on two counts of shoplifting and one count of failing to comply with his reporting obligations.
The court heard the 23-year-old fleeced Woolworths and Aldi of more than $500 worth of goods, including hundreds of dollars worth of pre-packaged scotch fillet, when he raided the supermarket giants in separate attacks late last year.
But his attempt at a quick getaway from St Marys Village Shopping Centre was thwarted when he crashed his BMX bike into the western entrance doors and landed on the floor.
He was detained by police a short time later.
The court heard the former Saddington Street, St Marys and Rogers Street, Kingswood resident had only been out of jail for several months when he "fell back into drug use" and failed to report his change of address for the child protection register.
He was taken back into custody in November last year after violating his parole.
His lawyer told the court her client had abstained from all drug use – the first time since he was a teenager – and was "a young person with a lot more insight" than before.
However, Magistrate Georgia Knight said in her view the matters were too serious for a Section 9 bond.
"I know your intention while in custody is to keep on the straight and narrow, but your history does not support you," she said.
"You have a lot of work to do when you get out of jail so you don't come back to court.
"It's encouraging that you haven't been on drugs for three months, but you've been in jail," she added, with King giving a wry smile in agreement.
He was sentenced to 10 months' jail with a non-parole period of seven months. With time already served he will be eligible for release on parole on May 18.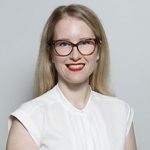 Alena Higgins is the Weekender's Senior News Reporter, primarily covering courts and Council issues.