A graffiti artist caught defacing a train has finally been brought to justice.
London Fisher, 20, faced Penrith Local Court via video link last Thursday having been picked up on a warrant after eluding police for some time.
The court heard Mr Fisher essentially "panicked" and "didn't want to face up to what had happened" after he was caught defacing a train with a texta and rock.
He was also charged with riding an unregistered and uninsured trail bike.
His Legal Aid lawyer said Mr Fisher had instructed him he was going to hand himself in the day after his baby was born, but it didn't happen.
Magistrate Jennifer Atkinson remained sceptical.
"I'm not sure I can really accept that submission," she responded.
"The thing that concerns me, is that graffiti costs our community."
She told the offender she could slug him with more than $15,000 worth of fines, but determined not to, in order to give him a chance to stay out of trouble and get his licence.
She said he needed to step up and be responsible now that he was a parent.
"Your little daughter is learning from you," she said.
"You want to be around, not in jail, so you need to do the right thing."
He was ordered to enter a 12-month good behaviour bond.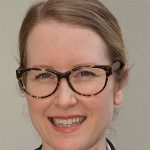 Alena Higgins is the Weekender's Court Reporter