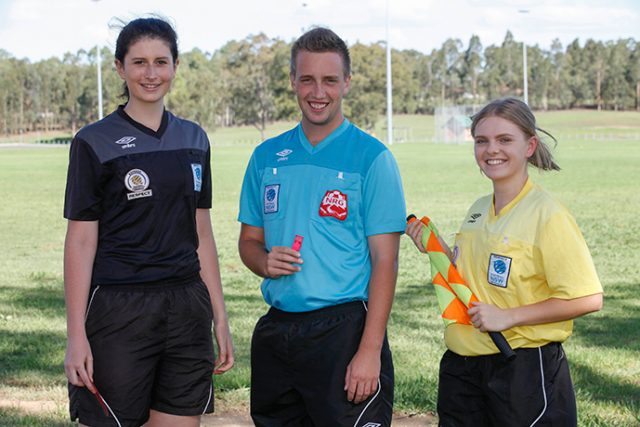 A trio of local referees from the Nepean Referees Group (NRG) could one day be officiating in the A-League or W-League after being selected in the FFA National Talent Pool.
Nick Farmer, Emma Kocbek and Ebony Humphrey were chosen in the National Talent Pool, which is made up of a select group of referees from around Australia who have been recognised by their local branch and endorsed by Football NSW to receive additional training in preparation for higher matches including the A-League and W-League.
"Never in this region have we experienced three referees nominated and accepted in the FFA National Talent Pool," NRG Referee Manager, Graham Chapman said.
"Whilst in previous years we have seen people such as retired referee Doug Rennie reach terrific heights and NRG member Sarah Ho regularly appear on W-League and A-League matches, this is the first group of referees under the NRG era to be recognised."
Chapman said the acceptance of Farmer, Kocbek and Humphrey make NRG the second biggest contributor of referees under the NRG era to be recognised.
"Their hard work begins now," Mr Chapman said.
"There are advanced fitness tests and constant critique of their refereeing performance both in our region and outside.
"There is no guarantee that they will make the A-League or W-League but they are one step closer if they stay absolutely focused and committed."
All three referees will be developed in the National Talent Pool as well as be a part of NRG's Premier League refereeing group in 2017.
Head of Football NSW Referees and current A-League referee, Kris Griffith-Jones, said NRG are leading the way in developing young referees.
"The way in which NRG has developed their referees is best practice across Australia with many other groups now wanting to do exactly what they are doing," he said.
"It's a real credit to NRG and the entire management team for never losing site of what can be achieved."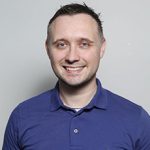 Nathan Taylor is the Weekender's Deputy Editor and Senior Sports Writer. He also compiles the weekly Chatter on the Box TV column. Nathan is an award-winning journalist, who has worked at the Weekender for nearly a decade.