Penrith teenager Ella Edwards is one of the hardest working and dedicated young sport stars around.
Five days a week you'll find the 13-year-old basketballer hitting the hardwood playing for a number of different teams around the Penrith and Blue Mountains areas.
"I play for Glenmore Park, reps for Blue Mountains, a school team as well as local competitions in Blaxland and Katoomba – I only have two nights off a week," Ella told the Weekender.
The Year 8 Penrith Christian School student has only been playing basketball for four years after one of her ex-teachers introduced her to the sport.
Despite her relatively short amount of time in the game, Ella simply can't get enough of shooting hoops.
"My former teacher was really passionate and enthusiastic about basketball, and that quickly rubbed off on me," Ella said.
"I like playing with my friends and the social aspect of it but I also enjoy competing as well."
And it seems Ella's competitiveness and natural talent is paying dividends after she was approached by Princeton University in the United States to train with their players and coaching staff in an upcoming aspiring athletes camp.
Ella was bestowed the opportunity after a scout in the US spotted her playing online.
"My mum got an email from this scout from the NCSA (National Collegiate Scouting Association), who have a website where athletes can upload videos of themselves playing, for colleges to see," Ella explained.
"One of the coaches from Princeton emailed one of my coaches asking if I was able to come to camp at Princeton University in their school holidays."
With her dream to play College basketball in the US one day, Ella jumped at the opportunity to see what playing in the American College system would eventually be like.
"I've been told the style of play in the US is very different and much quicker, so I'm keen to see how different it is while, at the same time, learning new skills," the shooting guard said.
"I want to play basketball for a long time – College basketball would be great but I'd certainly like to make a career out of it."
Ella will fly to the US for the three-day camp in June.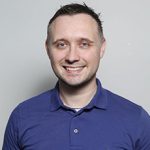 Nathan Taylor is the Weekender's Deputy Editor and Senior Sports Writer. He also compiles the weekly Chatter on the Box TV column. Nathan is an award-winning journalist, who has worked at the Weekender for nearly a decade.