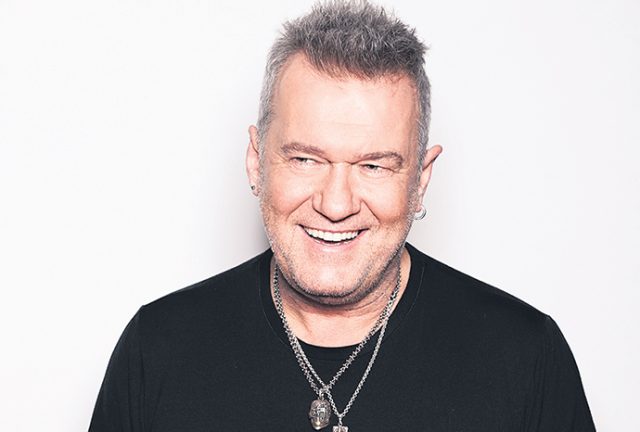 Aussie rock legend Jimmy Barnes is set to play in our own backyard when he performs in a boutique-style concert at Fernhill Estate this May.
While several concerns have been raised from members of the public and Penrith Councillors about the concert, there was major support for the event at Monday night's Council meeting.
Submissions made by residents raised concerns about noise and traffic impacts, site suitability, heritage, social and economic benefits, event management and the notification process.
Current tenant of Fernhill Estate, Thomas Lawson, addressed the meeting, saying it would be a great opportunity for the local region.
"It presents Penrith and the Mulgoa Valley with the opportunity to prove we are here," he said.
"We have worked very carefully to create this boutique-style event and Jimmy agreeing to perform in our backyard is an opportunity we can't afford to lose.
"It's an opportunity to showcase the estate and highlight Penrith as an important tourist destination."
Several Councillors were on board with the idea, including Deputy Mayor Tricia Hitchen, Bernard Bratusa and Greg Davies.
"It's a wonderful opportunity for the people of Penrith – if 5000 people come here and fill their cars up or have lunch and buy a drink, it's going to put a boom in our economy," Cr Hitchen said.
Cr Bratusa said it's important that events like this can be showcased at the Mulgoa-based estate.
"I'm definitely in favour of the recommendation," he said.
"Fernhill is an icon in the city of Penrith… and Mr Lawson deserves our thanks for bringing it to us."
Cr Greg Davies said the concert has wider benefits to the city as well.
"It's the perfect showcase not only for Fernhill but for Penrith too," he said.
"I've been saying for ages we need drawcards for Penrith and it's something we should embrace as much as we can."
The one-off event is set to be held on Sunday, May 7.
The concert is limited to 5000 people and will end by 10pm.
Cr Mark Davies also added another recommendation to the report for Council to use the opportunity to move the next ballet event to Fernhill Estate.
A handful of residents continue to argue against events being held at Fernhill.