A man who travelled more than 350 kilometres to Penrith on the pretence he was meeting a 14-year-old boy for sex has been refused bail.
Michael James Tyrrell nodded in resignation as Magistrate Margaret McGlynn handed down her decision at Penrith Local Court today.
The previous afternoon, child exploitation officers swooped on the 33-year-old at a car park in High Street after a month-long investigation, which involved undercover operatives posing as the boy and engaging with Tyrrell online.
Police allege the accused believed he was speaking to the child and made numerous sexually explicit comments and made arrangements to meet with him.
During Tyrrell's bid for freedom, the prosecution submitted it was "most disturbing" that the accused – who hails from Congo on the state's south coast – travelled four-and-a-half hours to meet with the boy.
The court also heard when the assumed identity was blocked and banned, Tyrell allegedly sought out the identity again.
He was arrested and taken to Penrith Police Station and later charged with 'using a carriage service to procure person under 16 for sexual activity'.
Magistrate McGlynn said despite the 33-year-old's otherwise limited record, she was not satisfied bail conditions could be crafted to protect the community from this type of "predatory behaviour" and someone as "driven as he appears to be".
He is due to face Penrith Local Court again on April 7.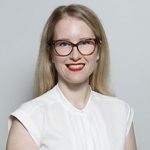 Alena Higgins is the Weekender's Senior News Reporter, primarily covering courts and Council issues.