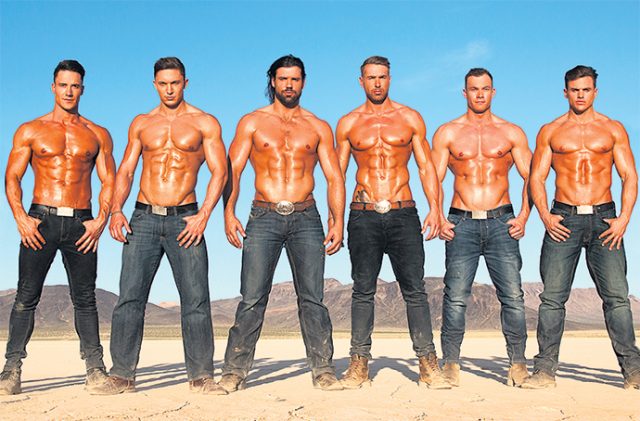 When it comes to male revues Australia is punching well above its weight.
The boys from the world's number one male revue, Manpower Australia, will be heading back home for their sexiest tour yet.
Along with their 13 sold out shows each week at the Excalibur Casino in Las Vegas, Manpower Australia – also known as Australia's Thunder from Down Under – have been touring around the globe including recent shows in Canada, Mexico, Hong Kong, the USA and The Netherlands.
For over 20 years the group has been getting millions of audience members all hot and bothered with their two hour, fully choreographed shows.
Manpower Australia currently runs a full-time show in Las Vegas, along with two full-time touring troupes adding up to 26 Aussie performers in total.
With more than 45 shows on their Australian tour schedule, there's plenty of opportunity to see what makes the men from Manpower Australia so irresistible.
Manpower Australia will be heading to the Evan Theatre at Penrith Panthers Leagues Club on Saturday, March 4. Tickets are $37.40. For more information or to purchase tickets, visit www.penrith.panthers.com.au or call 4720 5555.