Veteran TV boss Steve Crawley believes Foxtel's new 24/7 rugby league channel 'FOX League' is the most exciting thing he's ever seen.
As the 2017 NRL season creeps closer, rugby league fans are in for a real treat this year with FOX Sports ramping up their league coverage to 24 hours a day, seven days a week.
Speaking with the Weekender at the FOX League launch, Crawley said the new channel will champion and celebrate the game like no one else.
"I've been around a long time, and this is the most exciting thing I've seen with the NRL," he declared.
"Not only do we have every round plus every final in September live and ad-break free, we've got a lot of new shows – there's absolutely something for everyone."
Along with old favourites like 'NRL 360' and 'On the Couch with Sterlo', FOX League will launch six new entertainment shows including 'League Life' 'Queenslanders Only' and a double dose of Matty Johns.
With the best commentators, presenters and current and former NRL talent in the business, FOX League will no doubt give free-to-air broadcaster, Channel Nine, a serious run for their money.
Crawley, who spent 14 years at Nine before becoming Head of Sport and News at FOX Sports, said the aim isn't trying to "kill off" his former employer.
"I spent 14 years at Nine – I love Nine – but I'm not trying to 'kill' Nine, it's about trying to rise to new heights here," he said.
"It's going to be good – we are building an army, that's what we are doing."
One of the new members of FOX's "army" is highly sought-after sports reporter Yvonne Sampson who, like Crawley, switched from Nine to become the face of FOX League.
Sampson said it was a tough decision to leave a place that gave her so much.
"I loved and cherished every moment at Nine and it was a tough decision to leave, but having been here now at FOX and seeing what they have planned, it's like a wonderland for a footy fan," she told the Weekender.
"I have done everything that I ever thought possible at Nine – I never thought I'd be anywhere near a State of Origin or Grand Final."
With Sampson's contract at Nine due for renewal, FOX Sports went hard to land the 36-year-old Queenslander.
"Fox threw everything they had and every resource, energy and creative mind – it was just too tempting not to take it up," Sampson said.
"I value loyalty but just to be able to be part of this founding crew, launching this new channel, is something special."
Sampson, along with fan favourite Matty Johns, will host the majority of FOX League's live rugby league coverage along with presenting new show 'League Life'.
The program will see Sampson, Lara Pitt, Jess Yates and Hannah Hollis combine for Australia's first all-female sports panel show, each Wednesday night.
"I feel very welcome here at FOX, everyone is very progressing in their thinking and I can't wait to start," Sampson said.
FOX League can be found on channel 502 on Foxtel. It launches tonight at 8.30pm.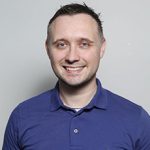 Nathan Taylor is the Weekender's Deputy Editor and Senior Sports Writer. He also compiles the weekly Chatter on the Box TV column. Nathan is an award-winning journalist, who has worked at the Weekender for nearly a decade.