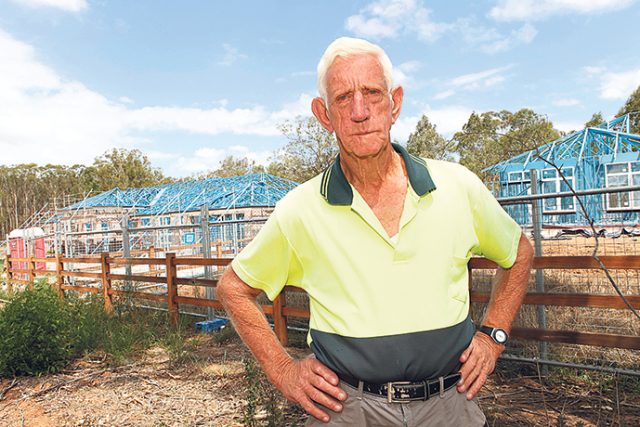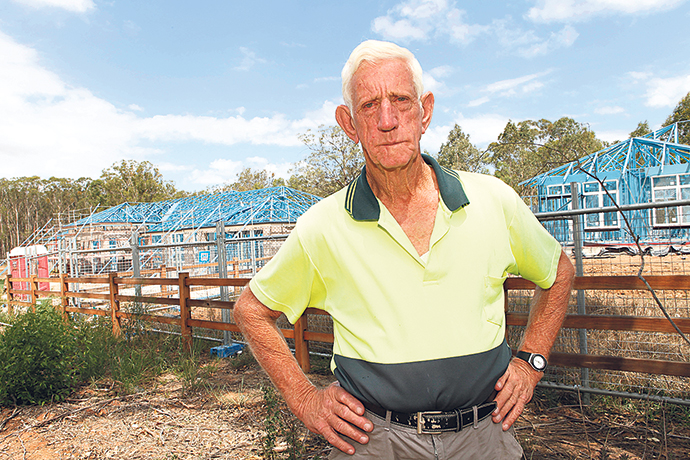 Houses in Jordan Springs could be under serious threat if a bushfire was to break out, according to Independent Penrith Councillor Kevin Crameri.
Cr Crameri has asked for a memo back from Council on how several new developments along Ninth Avenue in Jordan Springs were approved as they leave no room for firefighters to gain access.
It was agreed during the development stages that the street, shared by Jordan Springs and Llandilo, wouldn't have a road behind it for fire crews to access but that the properties built along there would include side access to the back of the properties.
"There are currently two homes being built there now and neither leave enough room for fire crews to get through," Cr Crameri told the Weekender.
"The homes are being built fence to fence and people aren't being made aware of this when they purchase a home in the area.
"It's much too dangerous if a fire breaks out because it's extremely time consuming for the fire crews to work around the homes."
A volunteer firefighter himself, Cr Crameri said when Council was approving the development two years ago, it was decided fire crews needed to have access in one way or another.
"If a fire comes in from the southerly direction through the national park or something, houses will be under serious threat," he said.
"We have to pull the hoses out, unwind them for about 100-200 metres to fight one section of fire and then we will have to wind them up again, move down further and wind them out again – it's time consuming."
Cr Crameri has asked that any new houses approved in the area need to have access for firefighters, otherwise the consequences could be disastrous.