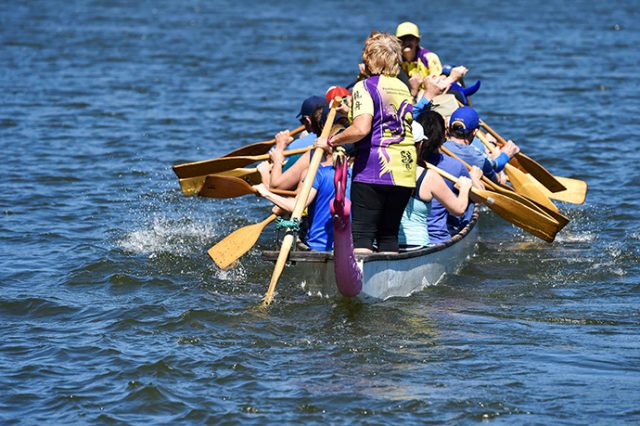 Penrith is celebrating the Re-imagine Ageing festival in March. The festival is a chance for the community to get together and enjoy an exciting range of activities.
Our community is ageing but remaining healthier and more active for longer. Age is not the barrier it used to be – we can have fun and learn new skills at any age, and stay connected with family, friends, neighbours and the wider community.
This year's theme is 'inclusive communities' and Penrith City Council is inviting everyone to come along to the festival launch on Friday, March 3 at 9.30am on the Mondo (between the Joan and Westfield Penrith).
Penrith Mayor Councillor John Thain said the Re-imagine Ageing festival is another example of Penrith's fantastic community spirit.
"This festival is a unique event that gives our community a chance to come together and participate in interesting, and sometimes challenging activities, and to celebrate the contributions of our 'village elders'," Councillor Thain said.
"We work hard to make sure no one in our community is left behind, and that is a rare and special thing.
"Re-imagine Ageing is a great opportunity for our ageing community, and everyone else, to get involved and try something new, and to keep us all connected.
"The festival program booklet is being distributed throughout the community now – make sure you get your copy and plan your event to make the most of this fantastic festival."
The festival will be held from Friday, March 3 to Sunday, March 12. Start your festival fun and participation at the launch on the Mondo greenspace between Westfield and the Joan, and the annual free concert, 'Share the Beat', at the Joan on March 3.
Activities and events will be happening all over the local area throughout the festival week.
So whether you want to get back on a bike at the free bicycle workshop or create your own masterpiece at the Lewers Regional Gallery, hop on the bus and tour our Neighbourhood Centres or try out the new fitness equipment at Thornton – there's something for everyone to enjoy.