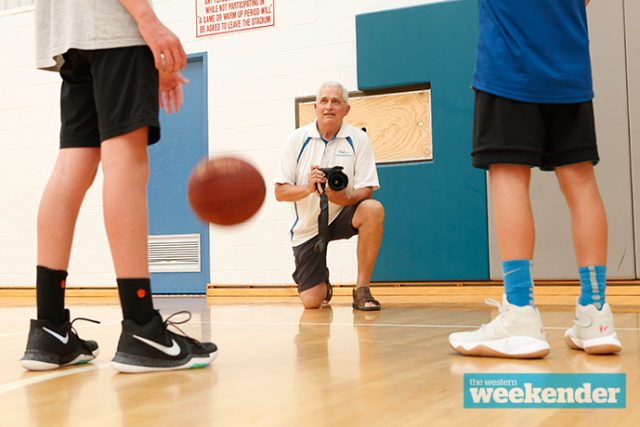 In his half century of covering basketball, Noel Rowsell has seen more three-pointers, thrilling finishes and talented players than he could possibly recount.
Now the popular Werrington County photographer and sports writer is ending his 52-year love affair with the game.
Rowsell announced last week that it was "time to move on to other pursuits" following 27 years as a player and 25 years of writing and photographing the sport.
At his busiest, the 64-year-old was writing and providing photos for a whopping 17 newspapers per week from all over the State.
Speaking with the Weekender – a newspaper Rowsell has had a long association with – the often undervalued snapper admitted he felt the need to do something different after more than half a century on the hardwood.
"I feel I'm retiring at the top of my game, I think my photos these days are as good as anything I've done throughout my career," Rowsell said.
"I'm not getting any younger, and my decision also gives others wanting to break into journalism and basketball photography a chance to get involved."
Rowsell began his love affair with basketball as a player in high school before making representative teams with a number of associations including Penrith, Parramatta and Campbelltown.
Rowsell also coached representative teams for more than a decade and was on a number of basketball and stadium committees. He even served as Association President.
Once his playing days were over due to a chronic knee condition, Rowsell turned to photography and journalism with a passion to grow the game's coverage in Sydney.
"The reason I started covering the game in the first place was because I wanted to see basketball in the media, I wanted the sport to have a presence," Rowsell said.
"I was always hunting information and, if ever I found something relating to Penrith, Hills, Bankstown, Parramatta or Sutherland, I would send the relevant journalist the information I knew."
Often working on a voluntary basis, Rowsell was recognised with many photography and writing awards during his illustrious career. Not only did he shoot many basketball competitions around the country but he also shot the NBL, 2000 Paralympic Games in Sydney and 2006 Commonwealth Games in Melbourne.
Despite having a well paying day job, Rowsell said covering basketball was his escape from the mundane.
"I was in a very good paying but stressful job, so having basketball on weekends enabled me to switch off from it," he said.
"At one stage I was covering the Championship League and writing for five Associations in the one season. I would sit at home on Sunday, go through the stats and write up all the things that would happen.
"Sometimes I would receive a call from editors on Monday morning desperate for a story, and 10 minutes later they would have a 300-word story along with a photo to use. That was fun, I loved doing that."
Rowsell plans to finish up his basketball commitments in the next few weeks before continuing his passion for sport and bird photography.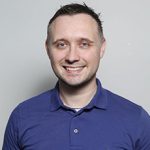 Nathan Taylor is the Weekender's Deputy Editor and Senior Sports Writer. He also compiles the weekly Chatter on the Box TV column. Nathan is an award-winning journalist, who has worked at the Weekender for nearly a decade.