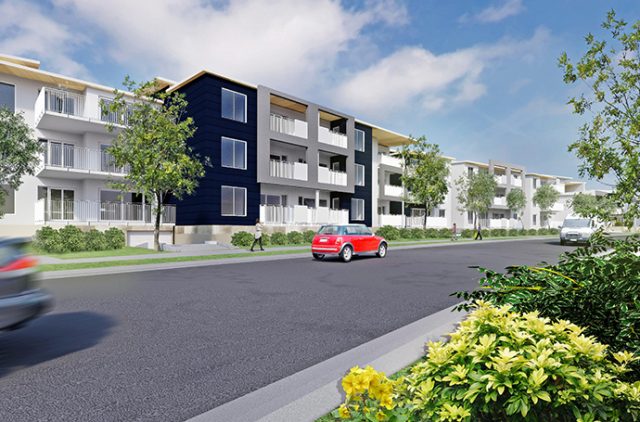 Construction of a $56 million state-of-the-art aged care community in the heart of Thornton in Penrith has commenced and is expected to be complete by mid-2018.
The new Southern Cross Care development sits in a prime location on Empire Circuit close to Sheffield Oval and is a short walk to Penrith's railway and shopping precinct.
The project will provide a full spectrum of accommodation and lifestyle services designed to keep seniors active and well.
Southern Cross Care's CEO Paul McMahon said the new centre would address the needs of a growing senior population in the area.
"Penrith's population projections show the 65 and over population will increase by up to 55 per cent over the next 10 years and for the 80 and over population, a 75 per cent growth is anticipated over the same period," he said.
The new development will offer a range of lifestyle accommodation options including 48 contemporary retirement living units and a huge 104 bed aged care home.
It will also house a central home care hub delivering wellbeing and care services to clients and the broader community.
"We will tailor services, accommodation and programs to suit a person's individual needs, and continually adapt the mix as they age," Mr McMahon said.
"Today, it's about helping people live life to the full, to get maximum enjoyment from whatever it is that matters most to them."
The development includes an integrated cafe, community wellness centre, hairdresser, outdoor exercise spaces and a range of allied health care services.
Mr McMahon said his team has been talking extensively with local residents.
"We conducted focus groups with older people in Penrith to really understand what matters most to them and how they want to live," Mr McMahon said.
"We're using their feedback to introduce innovative new ideas and to make sure we create a great community that delivers long into the future."
The new community is also expected to create a significant number of new jobs.