A couple who left their three young children, including an infant, unattended in a hot car at St Marys has faced court this morning.
The 34-year-old and 29-year-old from Mount Druitt, who can't be named for legal reasons, pleaded guilty to one count each of 'leaving a child/young person in a motor vehicle thus impairing health' while they went to buy groceries at a St Marys shopping centre about 2pm on December 3 last year.
According to agreed facts tendered at Penrith Local Court, the children, aged 7, 5 and four-and-a-half months, were left in the car for 29 minutes, despite the father telling police they had only been gone for five minutes.
A member of the public who pulled up next to the family's car raised the alarm after hearing the baby cry.
After peering in and noticing they were alone, she immediately notified security at the shopping village on Charles Hackett Drive, who checked on the children's welfare and called police.
They were found sweaty, hot and distressed, with the vehicle being parked in direct sunlight with no erected shade nearby, while the temperature outside neared 30 degrees.
It was only after police conducted a registration search and called the father's mobile phone, directing him to return to his vehicle, that the accused re-appeared, with the mother following suit about five minutes later.
The mother, who police said appeared to be "inconvenienced" by the police intervention and failed to be concerned with the realisation that her actions could constitute an offence, told officers they had attended the shops with the express intent only to buy milk, but got distracted and continued to shop for other items.
The pair's solicitor told the court they were both responsible parents who he could personally vouch for, adding it was highly unlikely they would make the same mistake again.
He said they were remorseful and requested Magistrate Corry dismiss the charges due to their unblemished records.
However, he refused.
"This is not a matter where I wouldn't record a conviction given the serious risk the children were placed in," Magistrate Corry said.
He said leaving the weather aside, the children where vulnerable and should have been supervised.
"They could be subject to anyone coming along and interfering or injuring them," he said.
They were convicted and fined $500 each.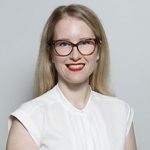 Alena Higgins is the Weekender's Senior News Reporter, primarily covering courts and Council issues.