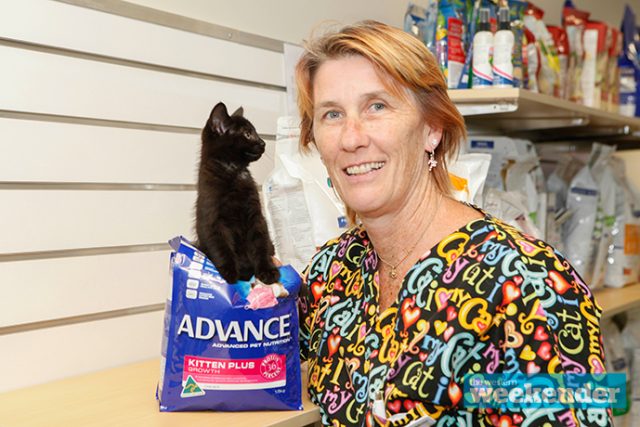 Chocolate treats, pork crackling and nutmeg will be making an appearance at most tables this Christmas, but while our stomachs might enjoy these delicious treats, they can be fatal for your furry family members.
Pet owners are reminded to be careful about the leftovers or sneaky under the table treats they feed their animals this holiday season.
"Pets are an important part of the family but sharing the Christmas love by treating them to a slap-up human lunch is the sort of love that can hurt your furry friend," said Dr David Neck from the Australian Veterinary Association.
"Vets treat many pets with digestive problems during the summer break. Pet owners need to be aware that there are some foods that we indulge in over the Christmas period that are just not good for our cats and dogs."
The best treats you can give your pets over Christmas is quality pet treats from your vet clinic, pet store or supermarket that contain the right nutrients for their diet.
Veterinarian Sharon Bickford from Penrith Veterinary Hospital warns that there are a huge number of things that could harm your pet during your celebrations.
"Chocolate is a big problem. If you suspect your dog has had any quantity, especially dark chocolate, you need to go to a vet immediately because it can be fatal," she said.
"Things like grapes and raisins in fruit cake or fruit pudding, and even grapes, can cause lots of problems for little dogs.
"Anything that is high in fat, so things like cooked pork and ham, can lead to pancreatitis which is very serious and extremely painful, it can be fatal even after being treated."
Bones are also on the naughty list.
"You also shouldn't feed your pets any cooked bones… not only are they high in fat and salt, but they can shatter and poke holes in the stomach of your pet," she said.
Things like avocado and macadamia are also toxic to dogs.
Animal owners are also reminded to be aware of the heat during summer and try not to lock up or chain animals while away at Christmas festivities.
If you suspect your pet has eaten something toxic you should contact a veterinarian immediately.
Emily Newton is the Weekender's police and political reporter. Emily is also the Weekender's Senior Journalist.