A man has been injured while a dog has died following a unit fire in South Penrith this morning.
About 8.30am, officers from Penrith Local Area Command were patrolling Jamison Road, South Penrith when they saw smoke coming from a unit block.
Police forced entry into the unit, however, were being beaten back by flames.
Fire & Rescue NSW attended and using breathing apparatus located a 58-year-old man unconscious.
The man was treated at the scene by NSW Ambulance Paramedics before being airlifted to hospital.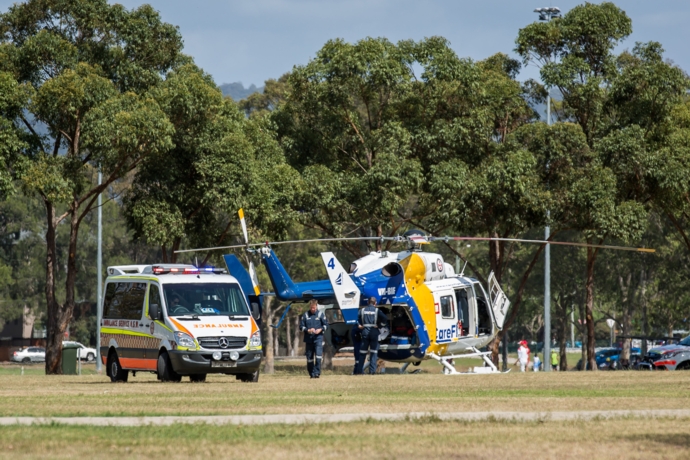 Two police officers were also treated at the scene for smoke inhalation.
One dog was found deceased, while the second dog was taken to Nepean Animal Hospital.
One elderly female was evacuated from an adjoining property. No other persons were injured.
Jamison Road east and westbound is currently closed between Doonmore and Penrose Streets.
Police from Penrith Local Area Command are investigating the fire, but at this stage the cause is not known.