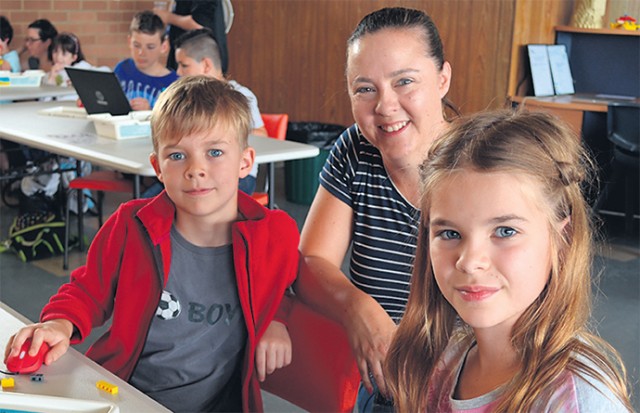 For most schools things slow down during the January holidays, but not at Mamre Anglican School.
More than 200 children and just as many robots are expected to converge on the school in Kemps Creek from January 10 to 13.
"We have joined forces with Western Enrichment Learning Lab to provide high quality school holiday workshops for not only our own students, but also for children from right across western Sydney," School Principal, Cathie Graydon said.
Western Enrichment Learning Lab (WELL) has been running workshops in Science, Technology, Engineering and Maths (STEM) in Penrith since 2014 and is now moving permanently to Mamre Anglican School.
"Our workshops are so popular we have some children who participate every school holidays," Founder and Coordinator of WELL, Anthony Head said.
"Junior Robots is our most popular workshop, where children aged six to 10 build small robots with LEGO WeDo robotics kits and program their movements by writing code on a laptop computer."
Mamre's Western Enrichment Learning Lab has several different school holiday workshops available for children aged four to 16, ranging in length from 45 minutes ($14) through to two days ($175). Most workshops are for two hours and cost $30.
Mamre Anglican School is located at 45 Bakers Lane, Kemps Creek. For more information and to book online, visit www.learnwell.org.au.